Selected Illustrations for ESPN the Magazine

Some of the pieces I have been doing for ESPN over the last few years, I really love how the images always integrate with typeface and layout.
For other larger individual features I have developed for the magazine, check each separate project in the gallery.
Also for the online-exclusive material illustrated for ESPN, check the separate section.

College Football Playoff special - Mascot Showdown
Art Directed by Chris Delisle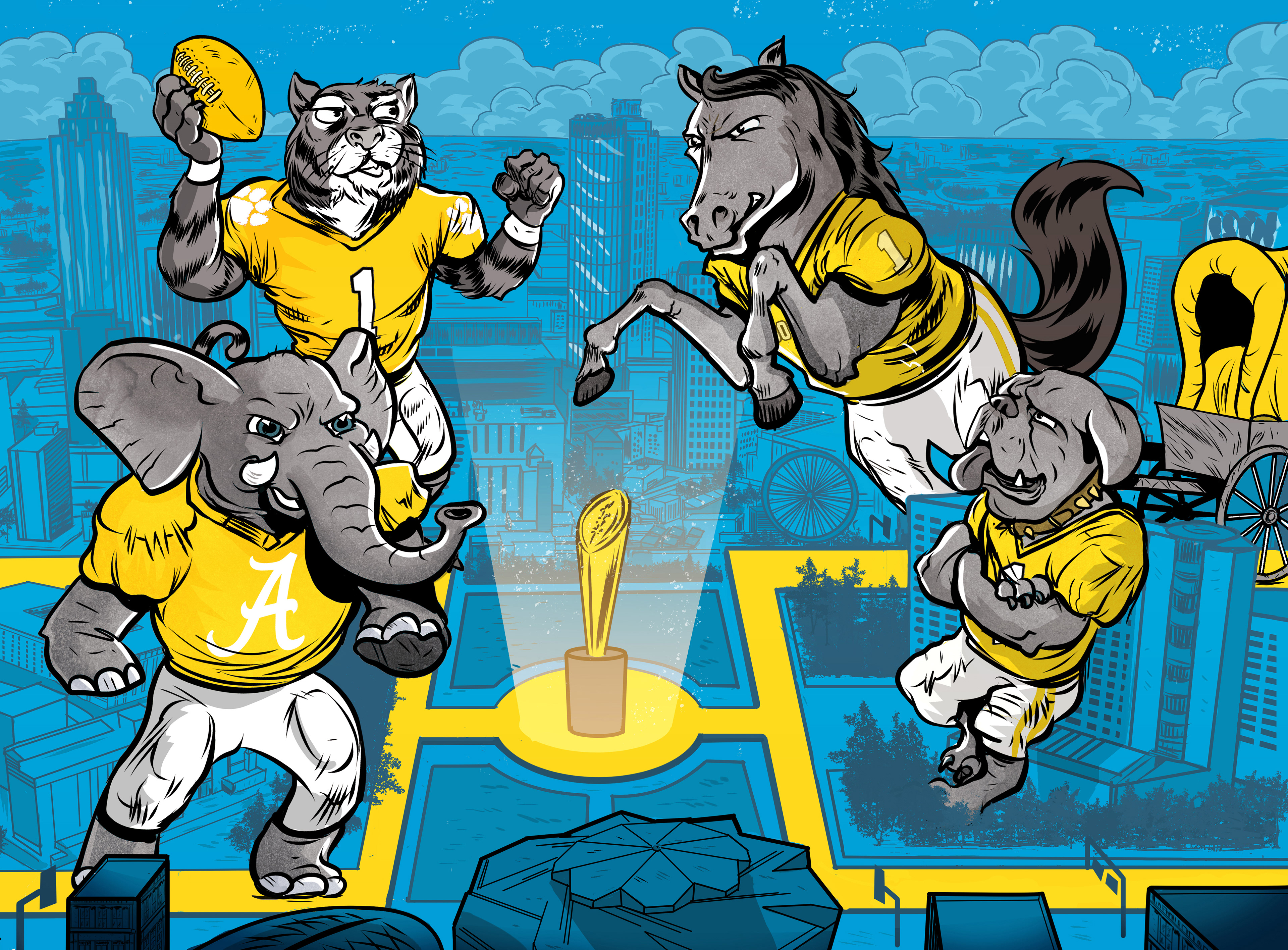 Illustrating a screenplay by Emmy-winning author Alan Yang, co-creator of Master of None.
What would happen having a father like LaVar Ball.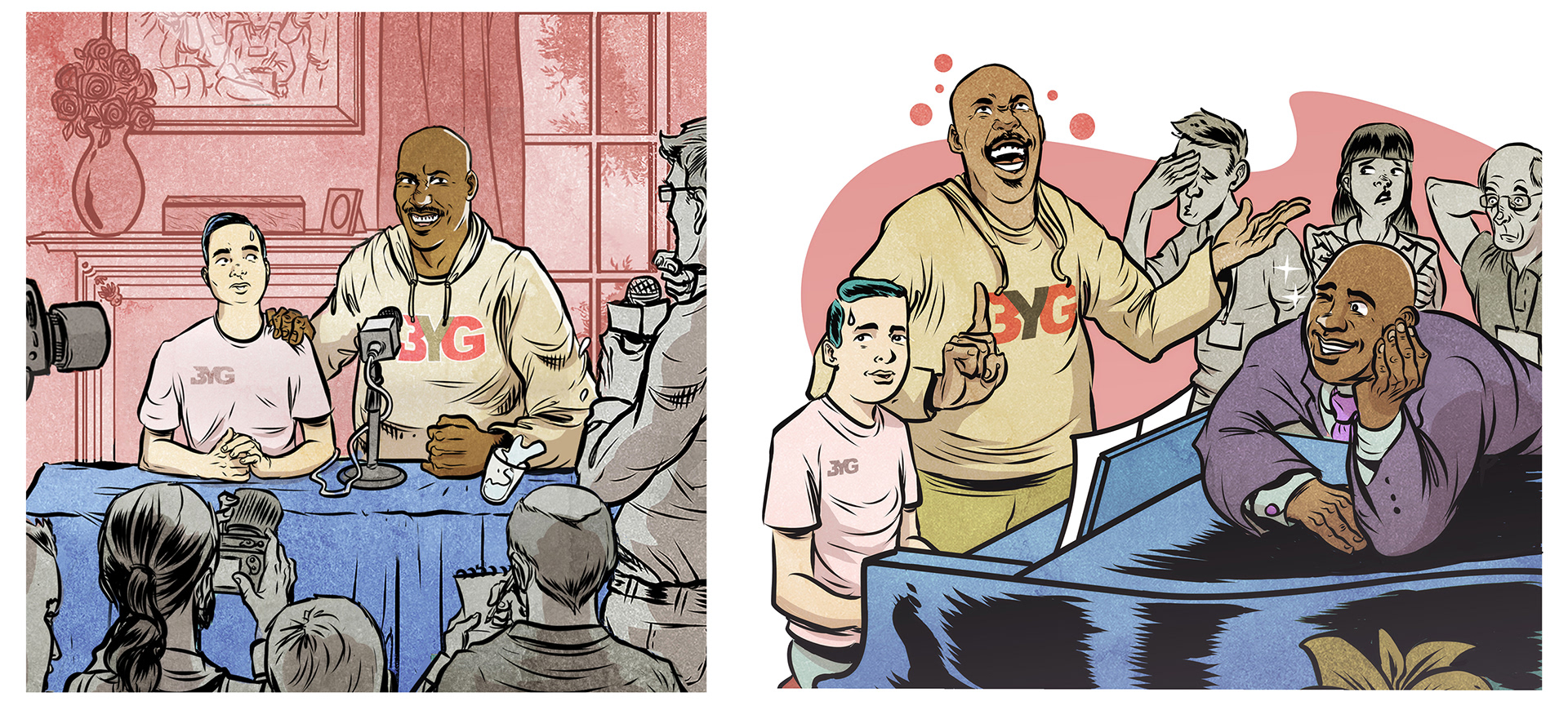 Who can defeat these patriots?
Illustration for an article about tactics by different NFL teams to win one of the best teams on the way to Superbowl.

Art Directed by Christopher Delisle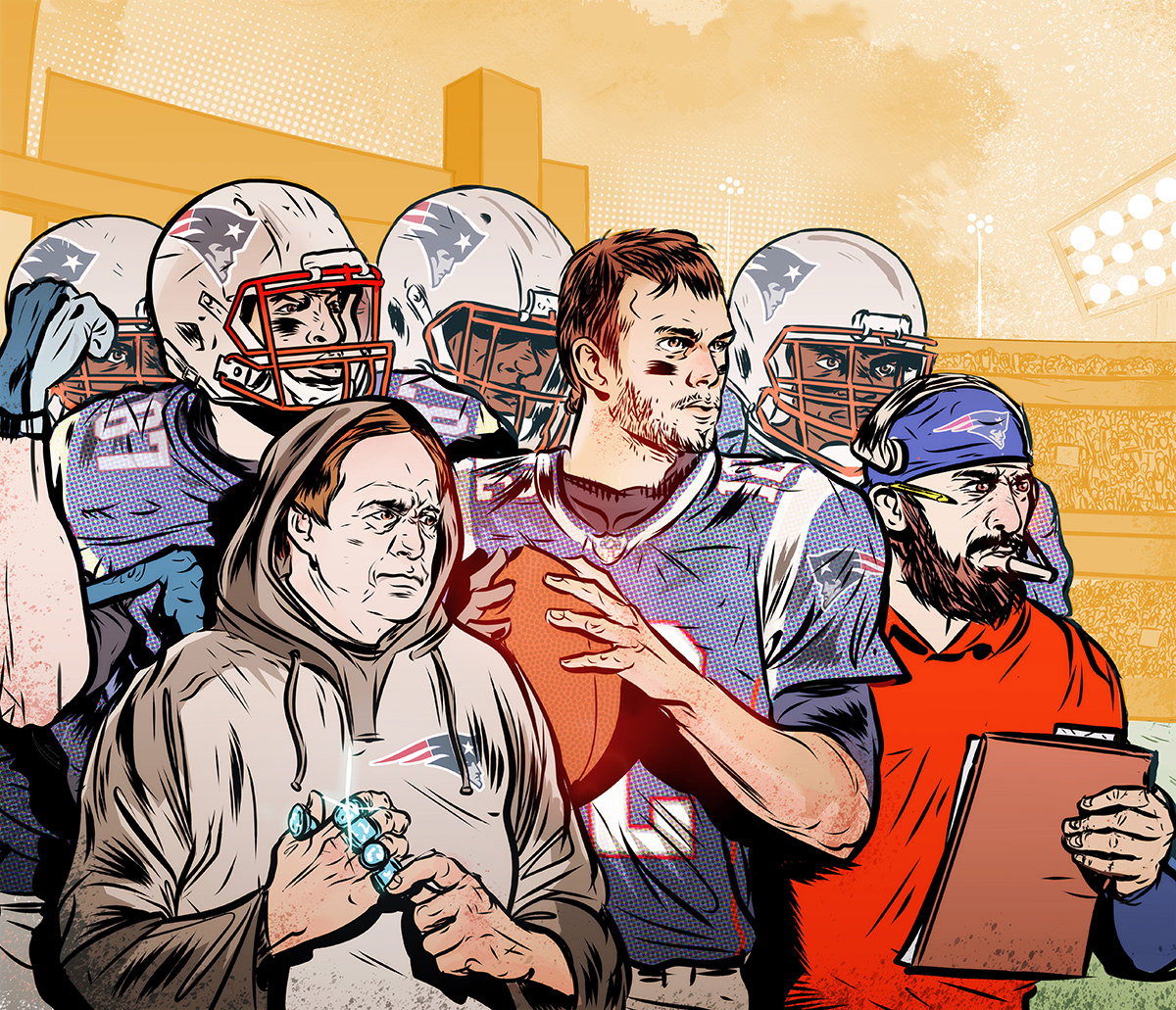 Illustrating the holidays of NBA´s star Kevin Durant in Madrid, which ended up with a life change and ultimately joining the Golden State Warriors.
Art Directed by Rami Moghadam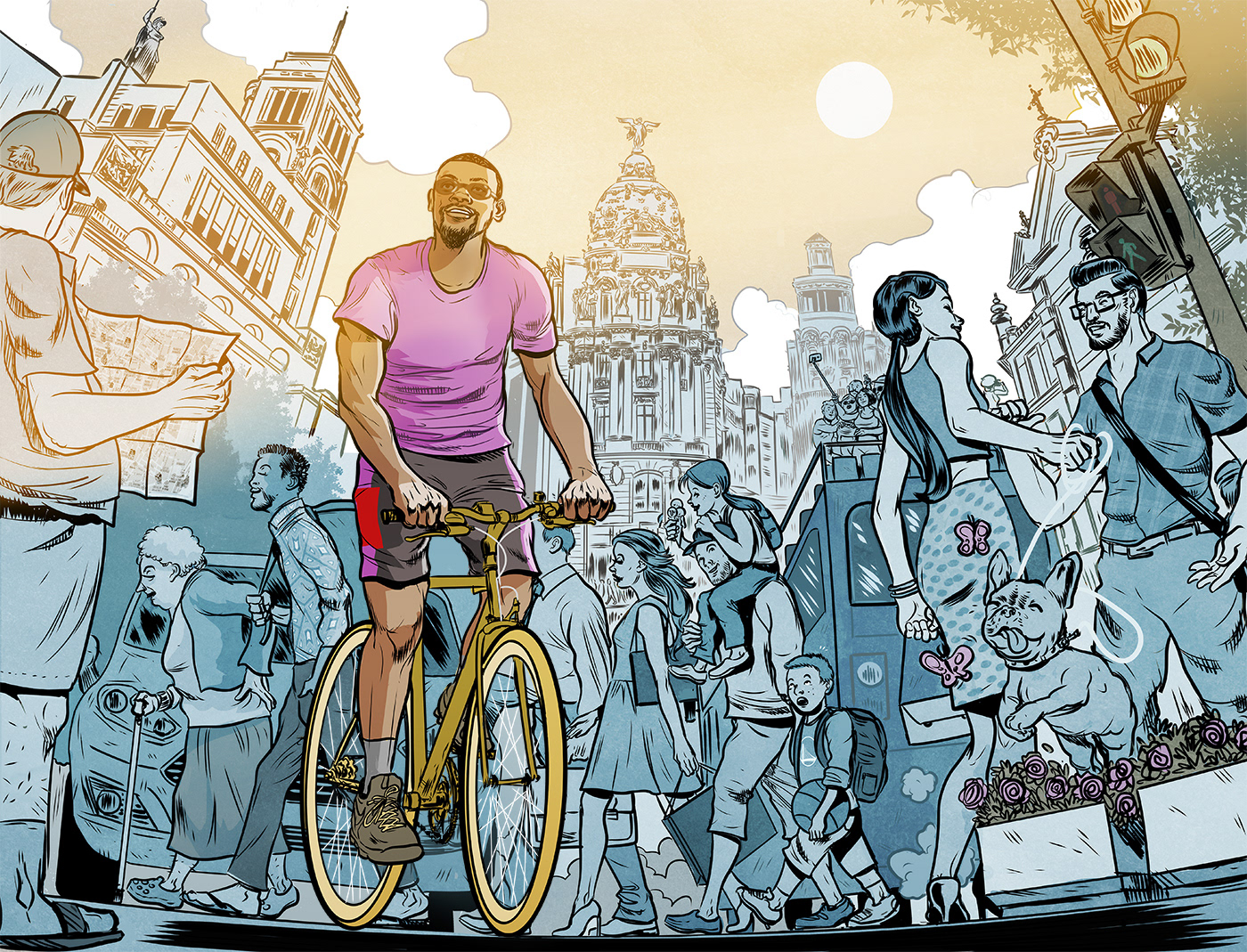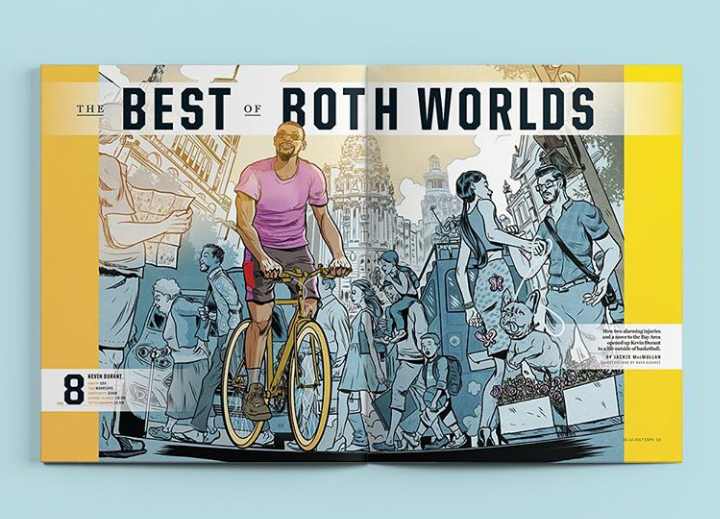 Art Directed by Munehito Sawada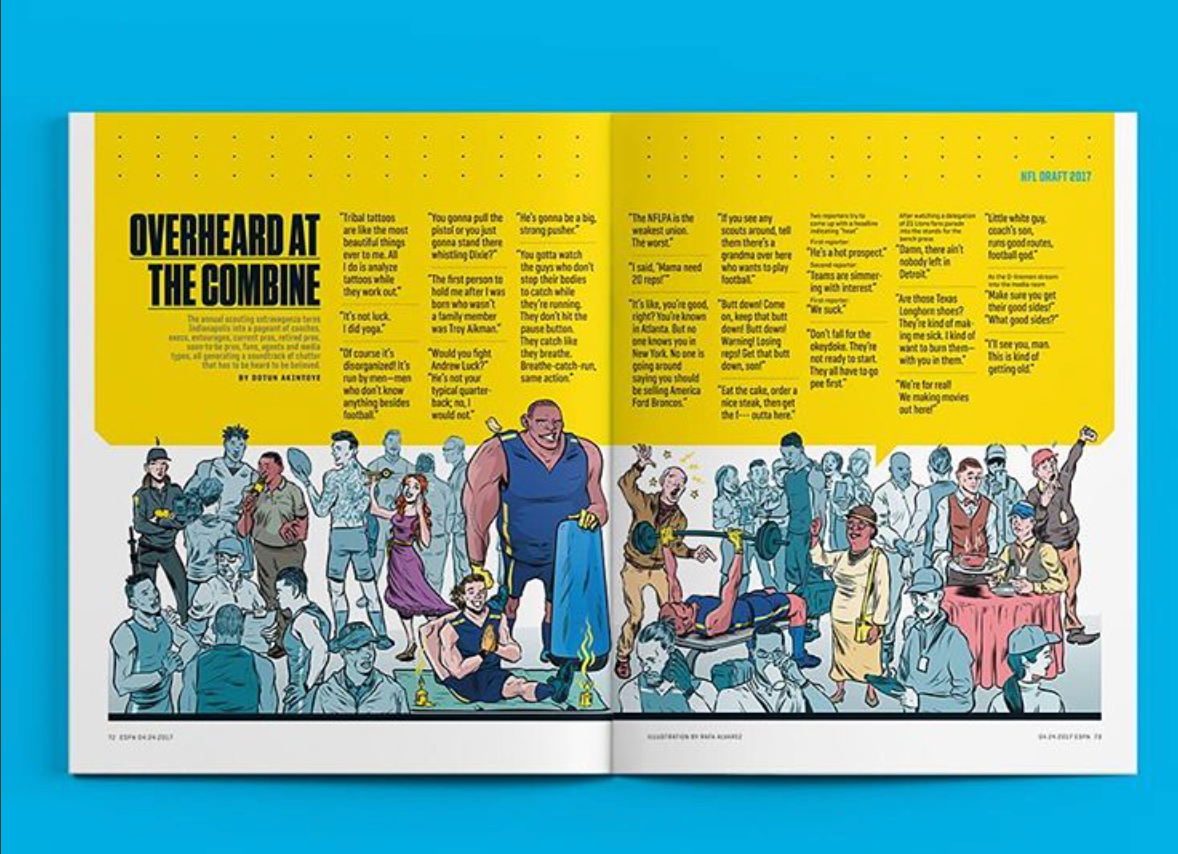 Art Director Munehito Sawada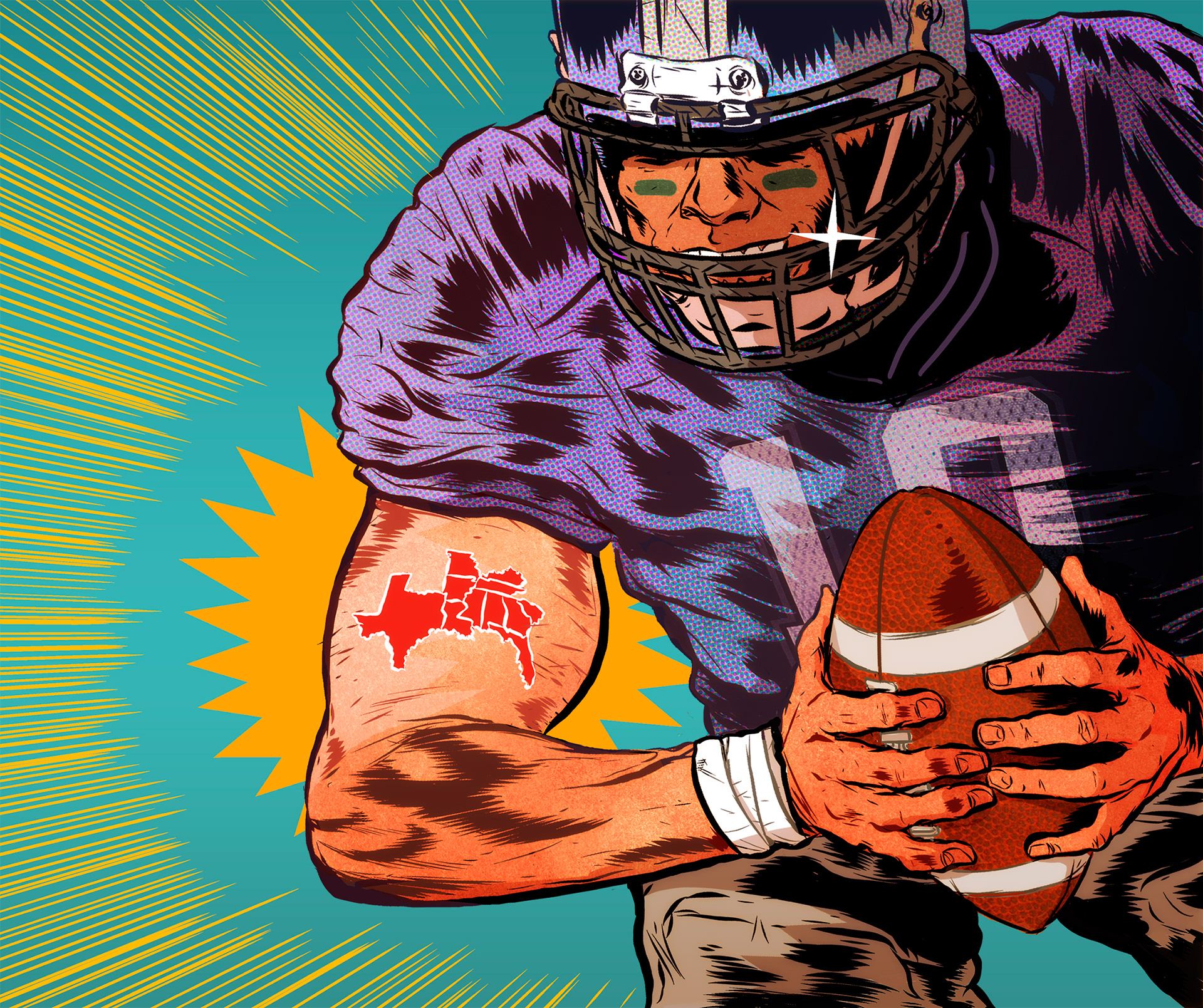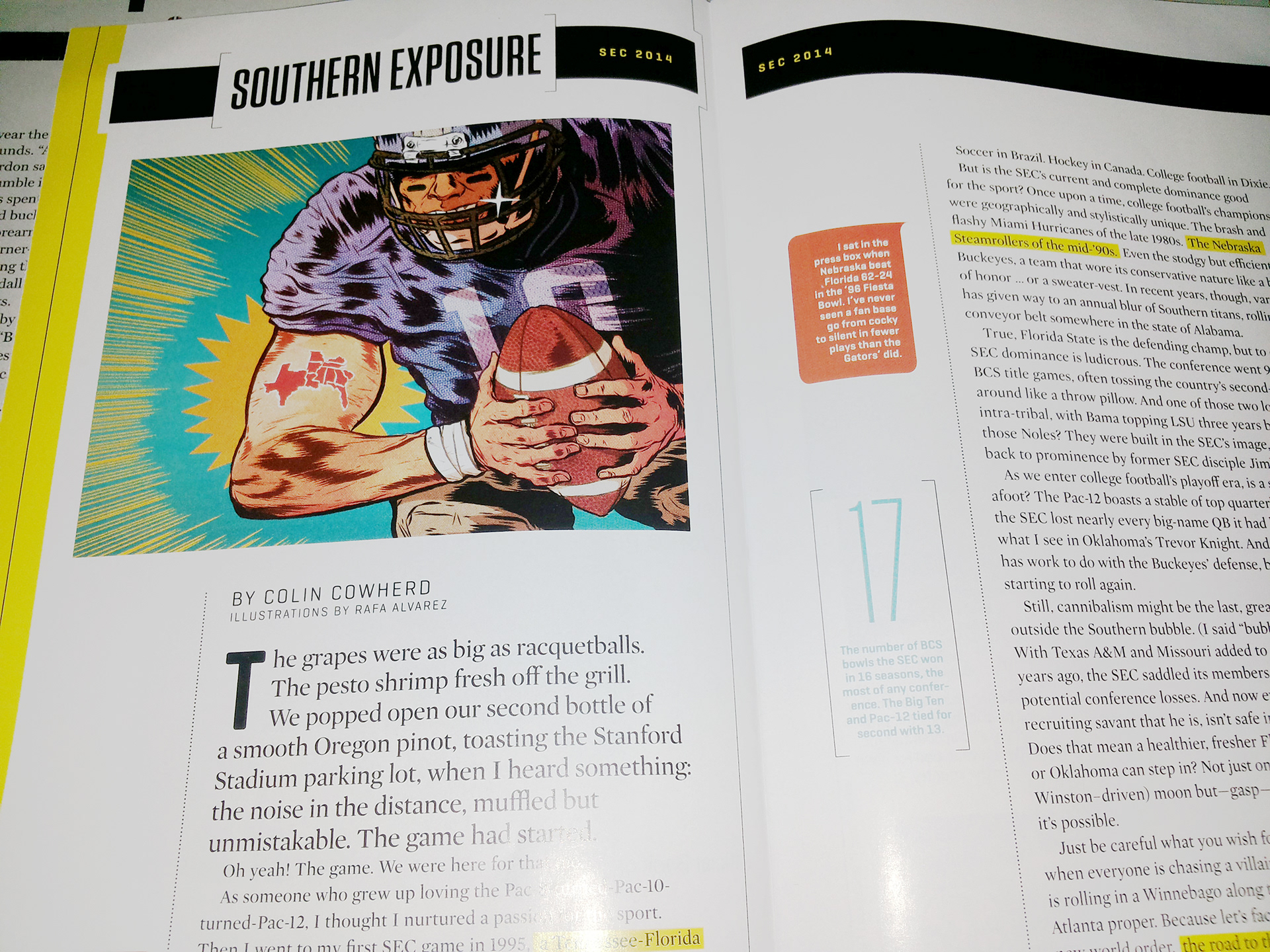 Alternative rough sketches and ideas:

Art Director Chris Delisle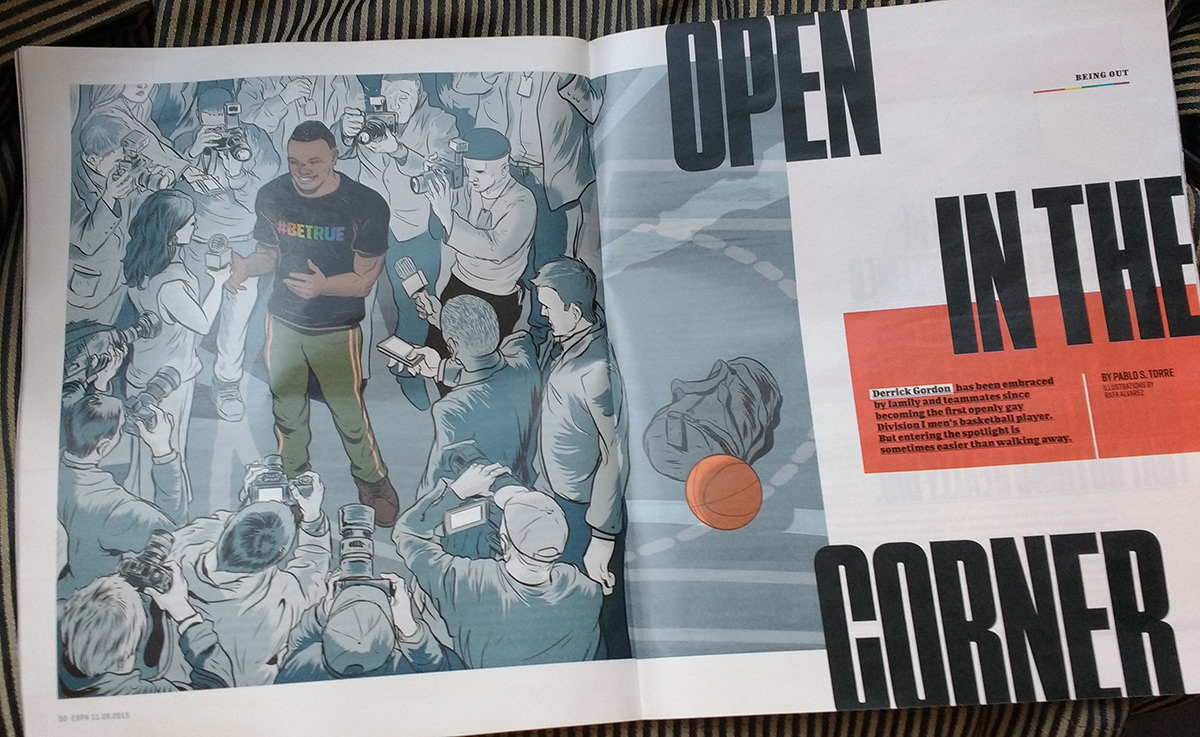 Art Director Munehito Sawada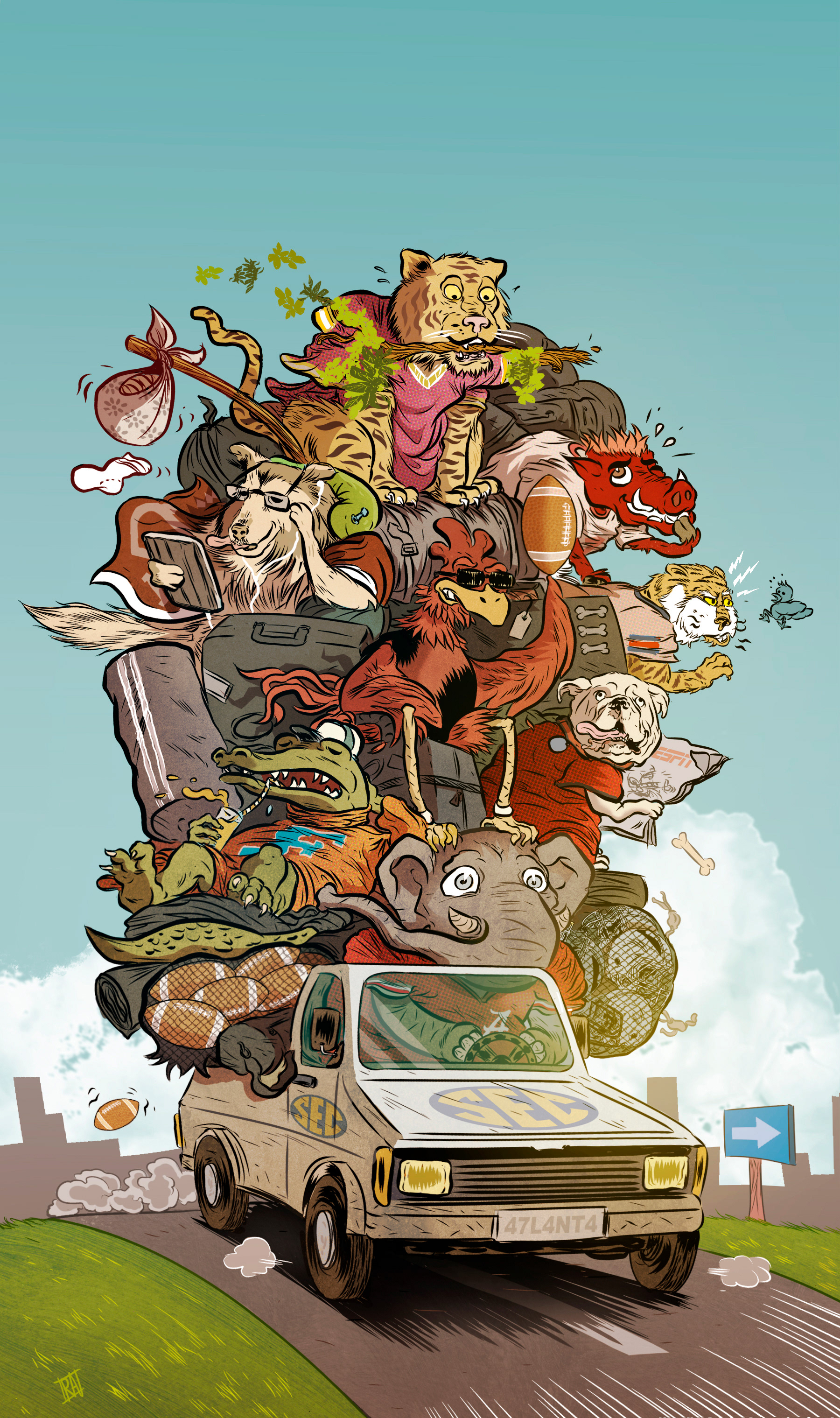 Art Director Christopher Delisle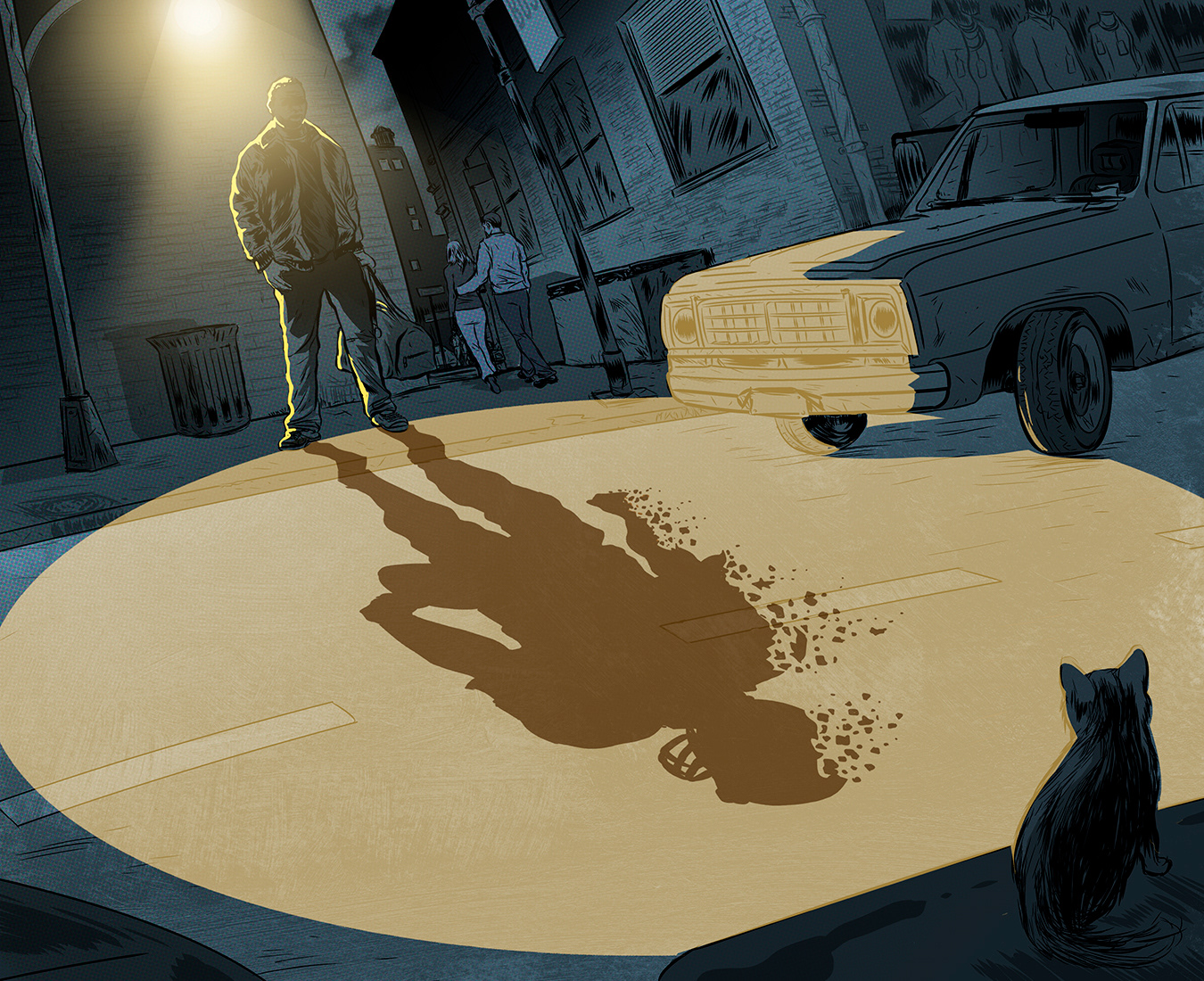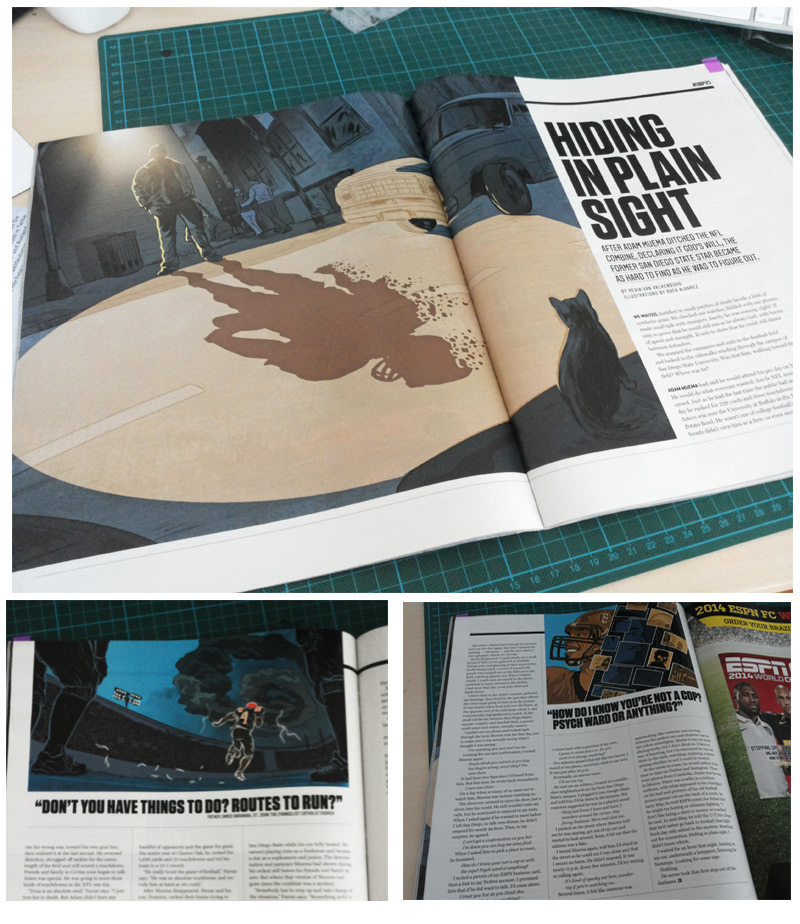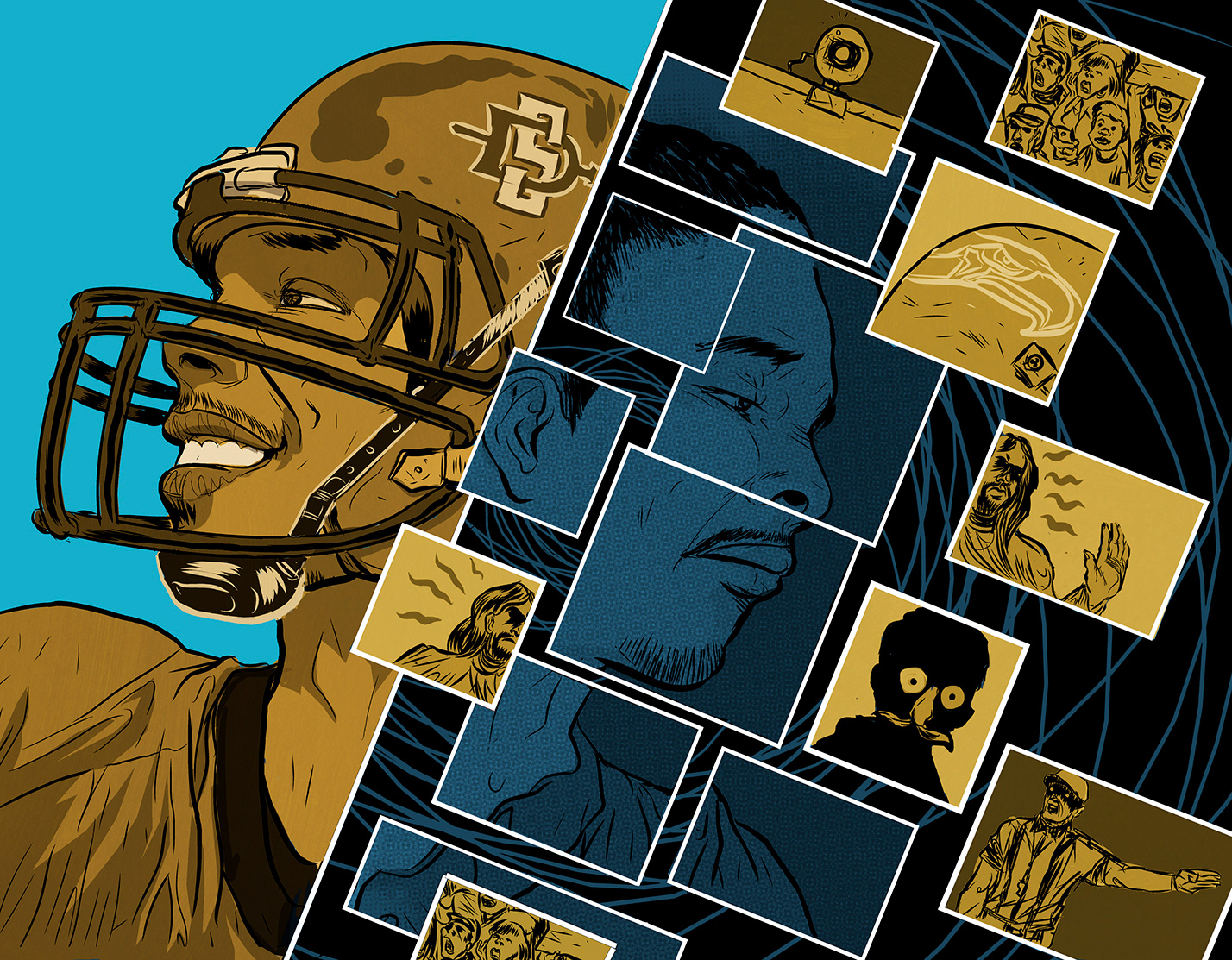 Alternative ideas and sketches:
Cover option. Art Director Munehito Sawada.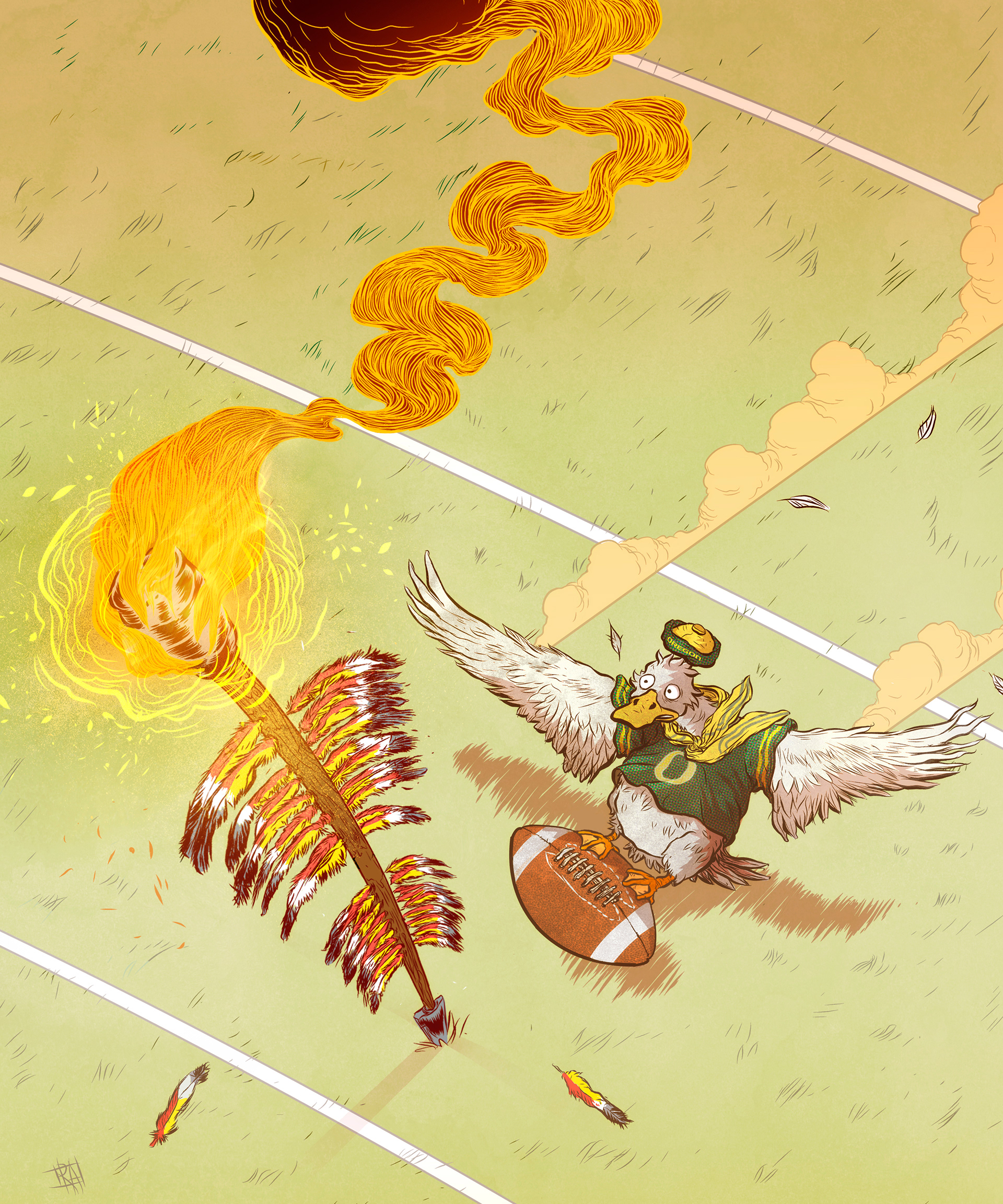 Alternative ideas and sketches: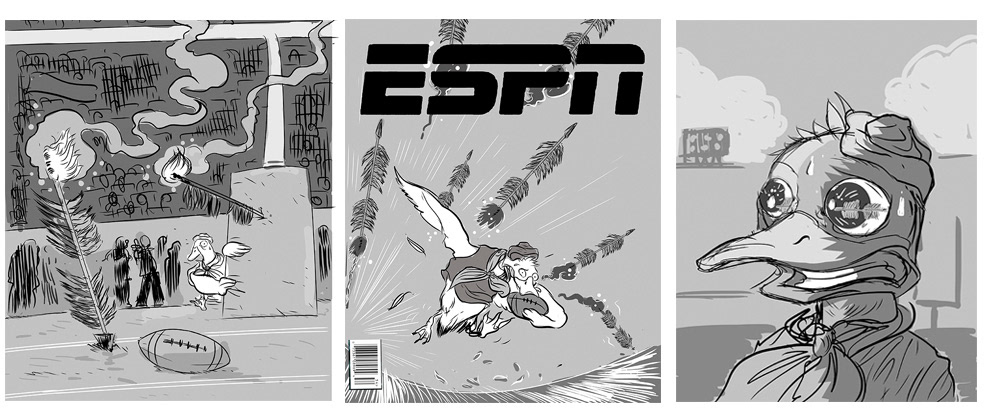 Kentucky Derby Confidential
Art Directed by Chris Delisle and Chin Wang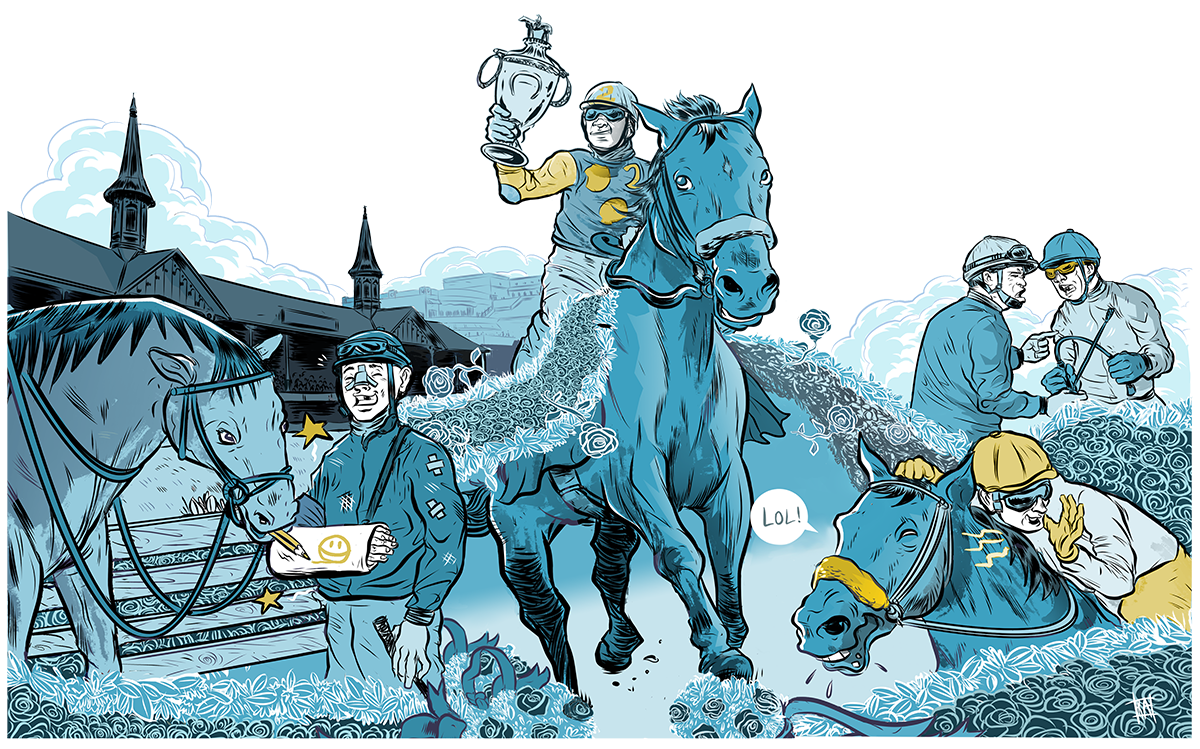 ESPN Confidential Spot Illustrations
Art Director Munehito Sawada