ESPN commissioned me to illustrate their football stats section during NFL regular season. That means 3 illustrations every week (just a couple of days deadline!) telling stories for each game or player.
The result of this challenging and extremely fun project is 60 illustrations and "action" portraits from kick-off to SuperBowl. Art Direction by Chin Wang and Christopher Delisle.
Here are are some of my favourites
with links to the published pieces and my process at the end
...enjoy!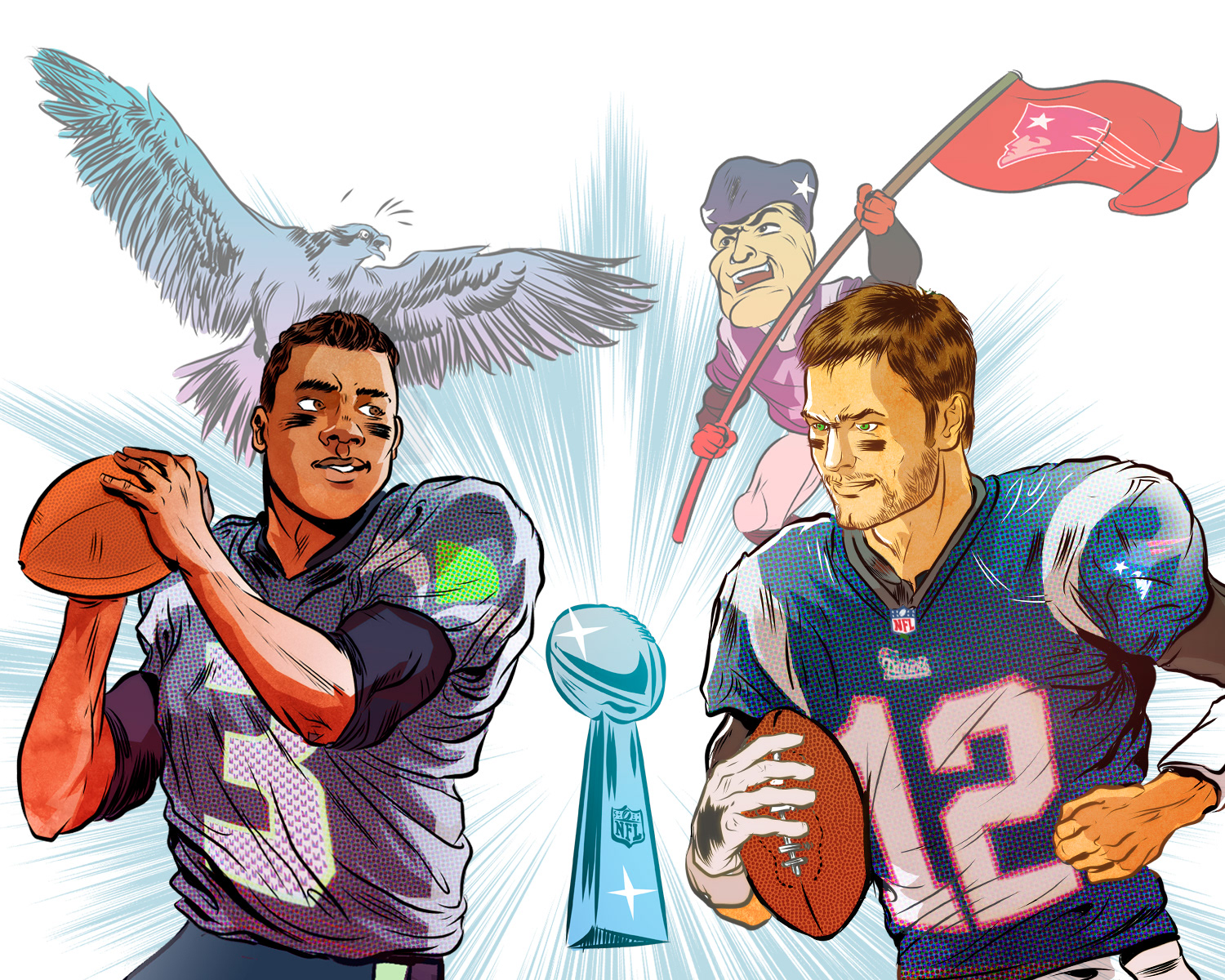 Seahawks will meet Patriots at the SuperBowl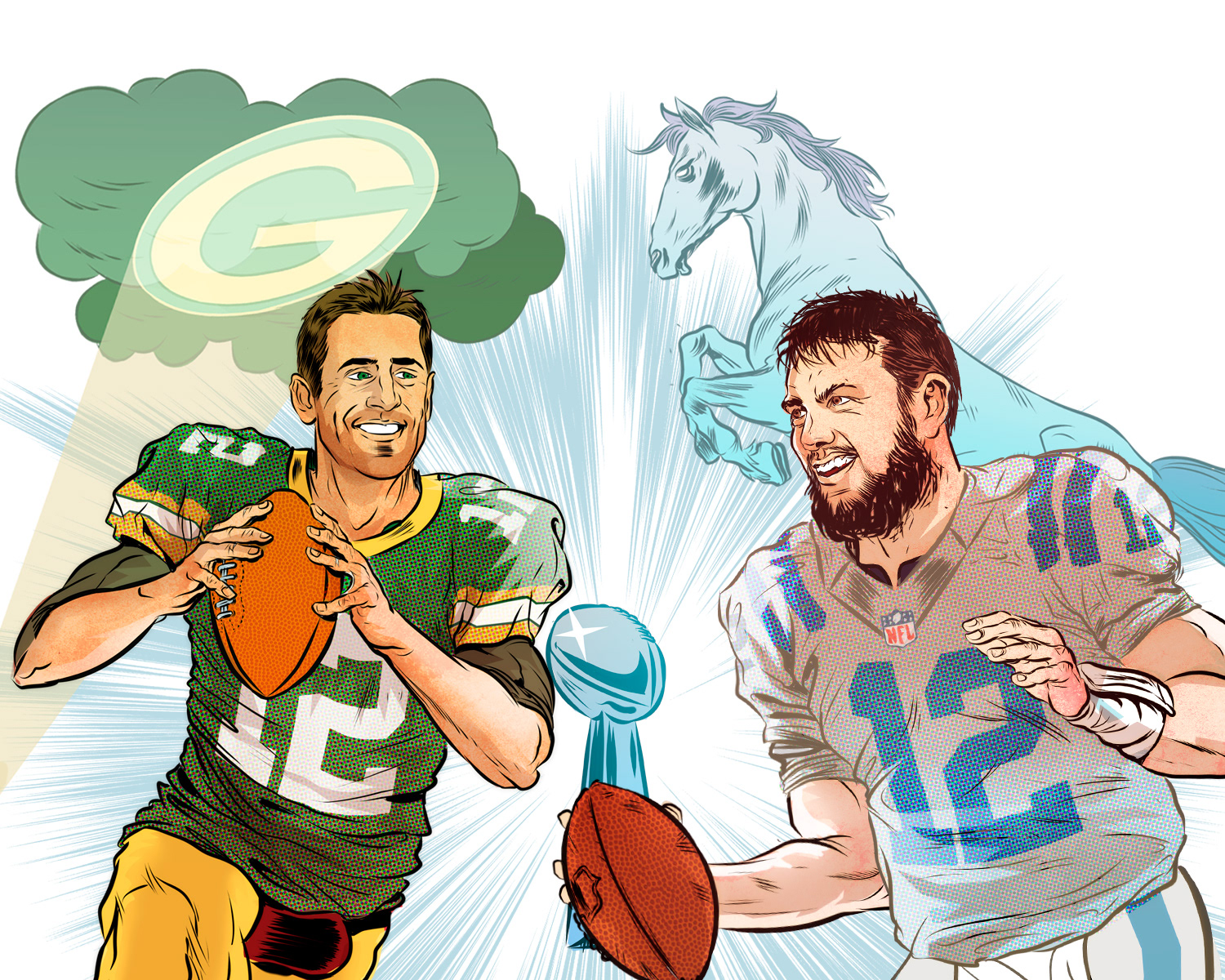 The final we will never see: Packers vs. Colts (the illustration was ready, just in case!)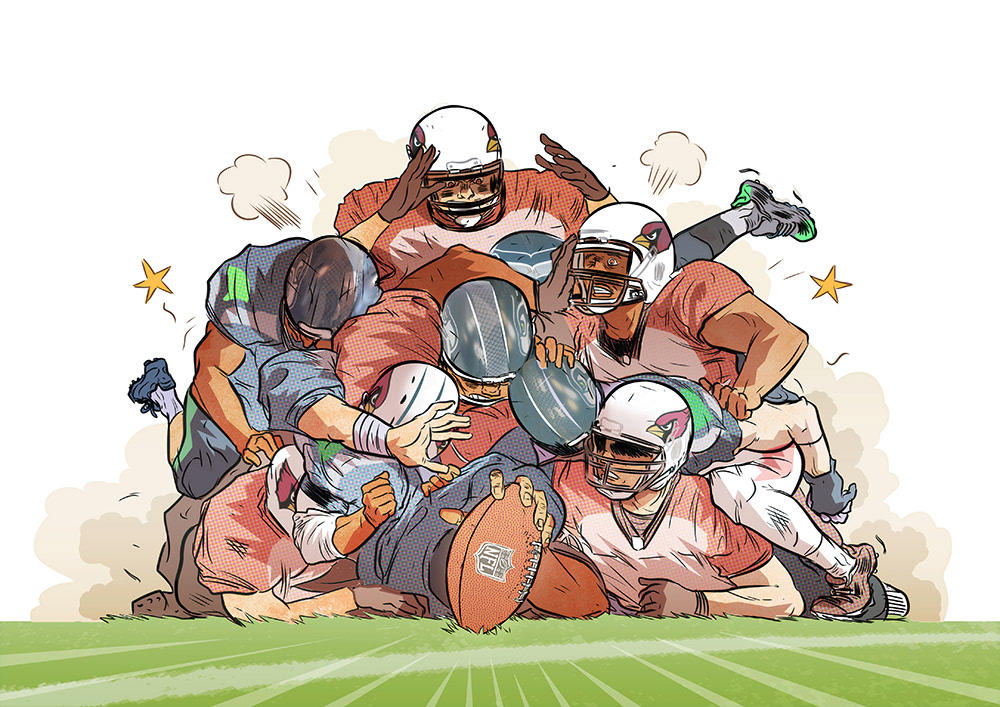 Seahawks vs. Cardinals tight game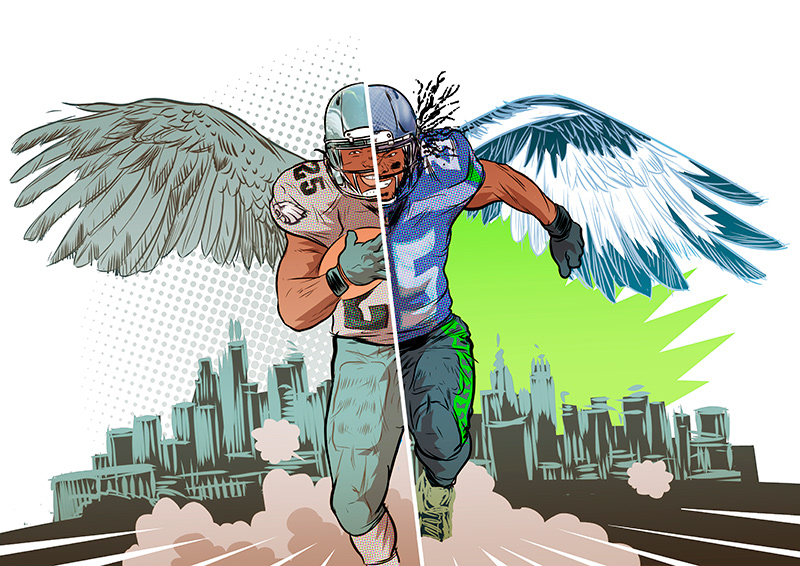 McCoy facing Sherman at Philly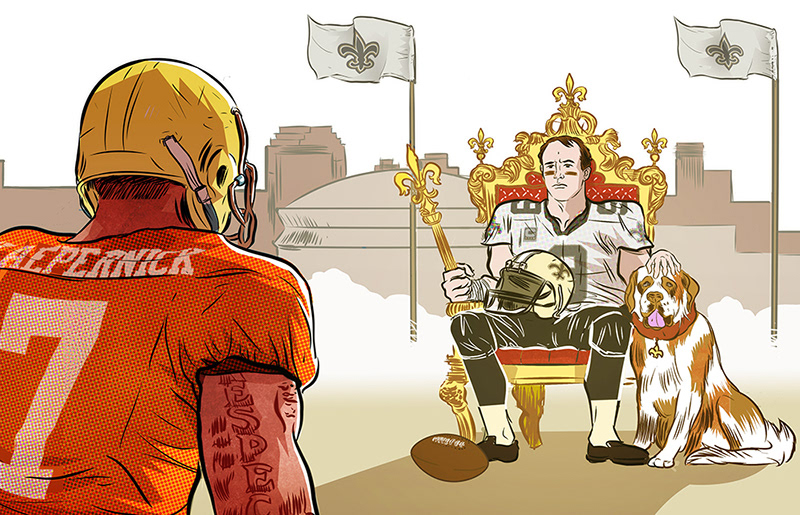 49ers come to New Orleans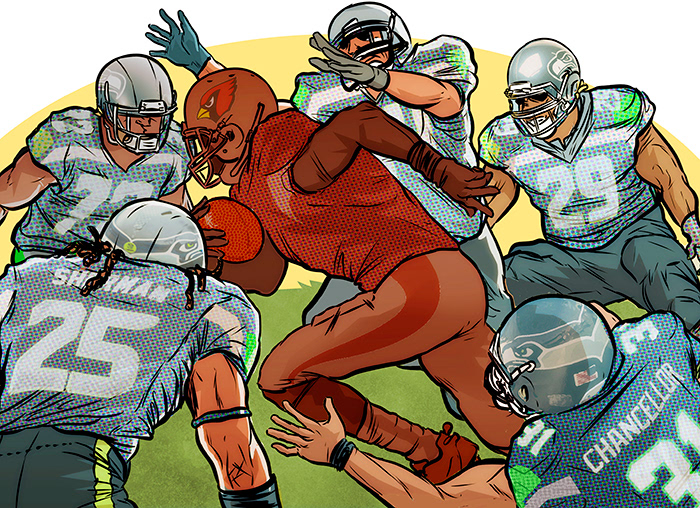 Cardinals vs. the legion of Boom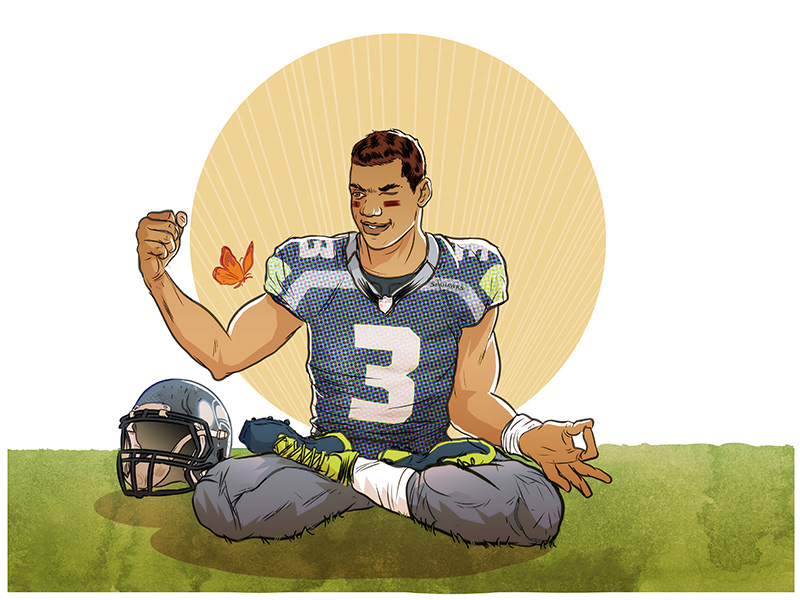 Nothing can stress Russell Wilson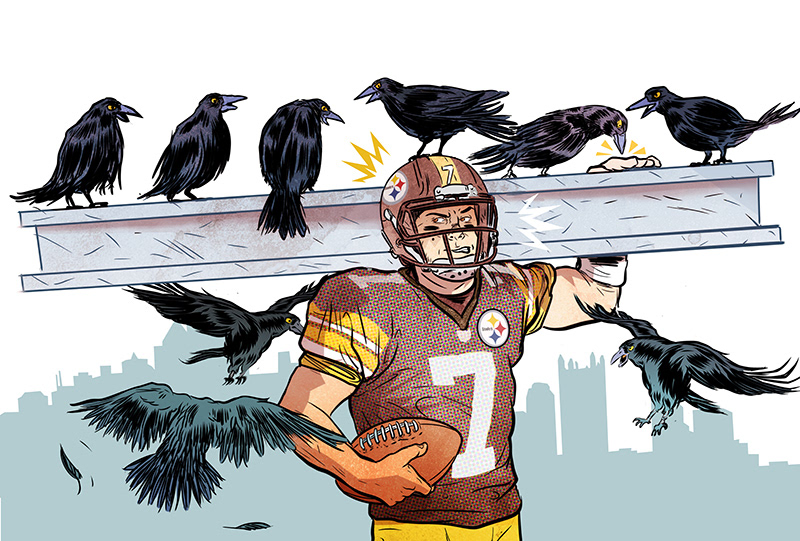 Ravens will give Roethlisberger and the Steelers a hard time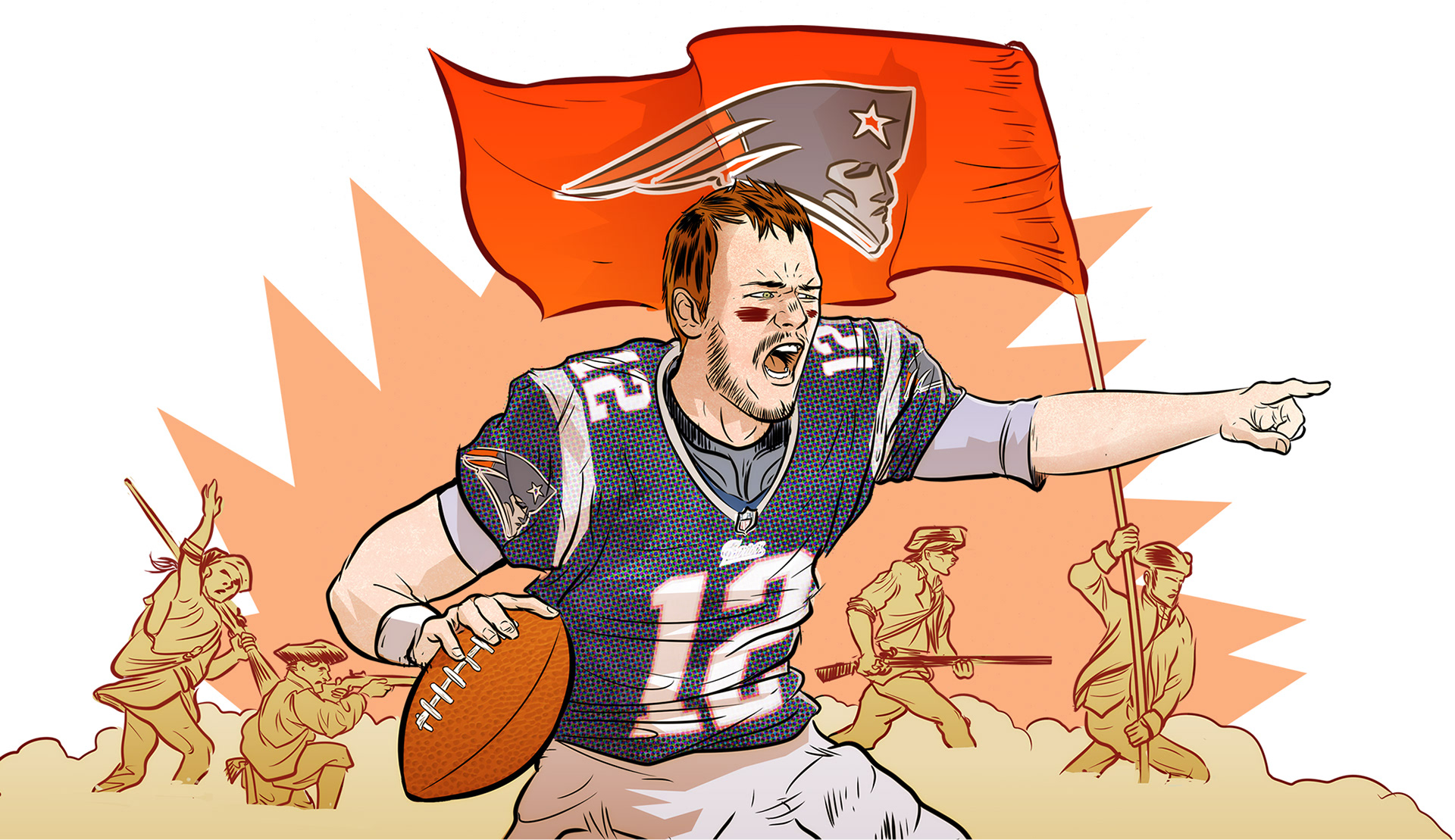 Brady and his "minute men" strong offense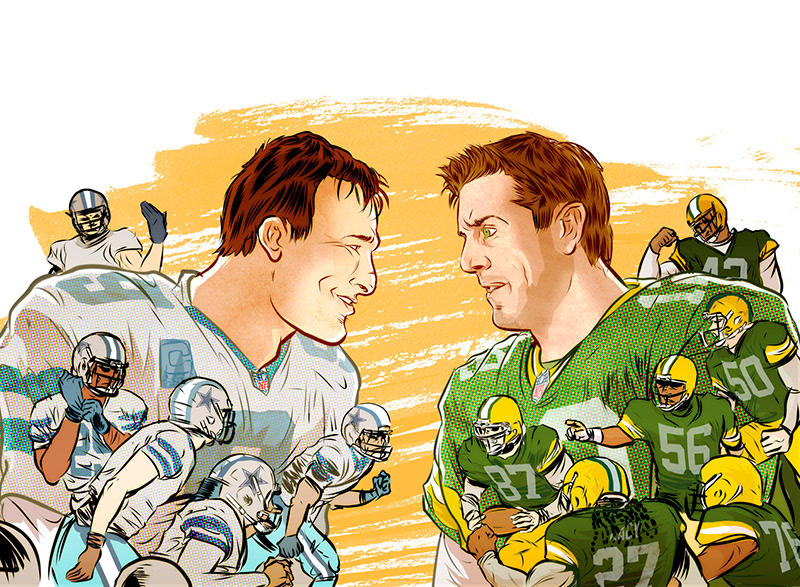 Divisonal game! Cowboys vs. Rodger´s Packers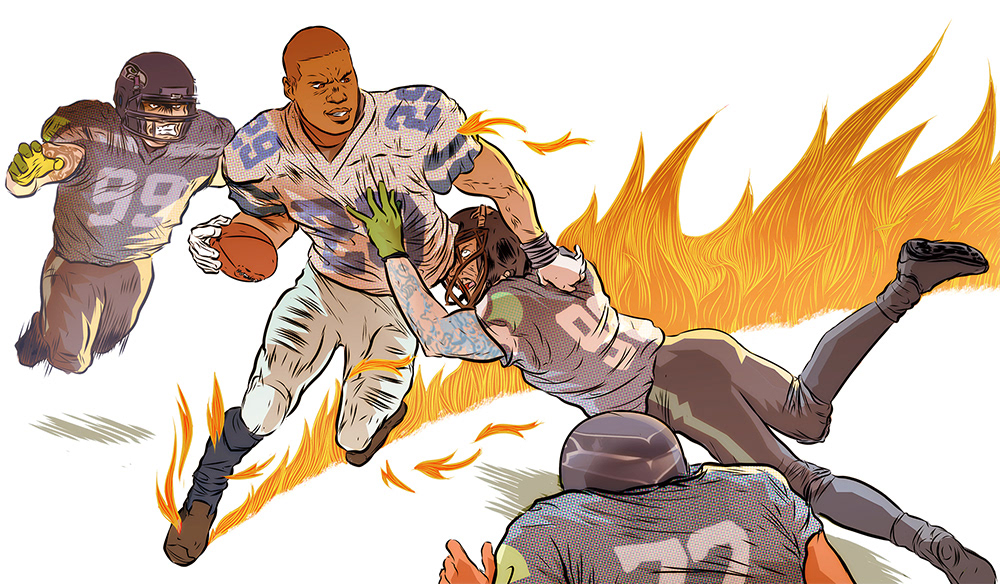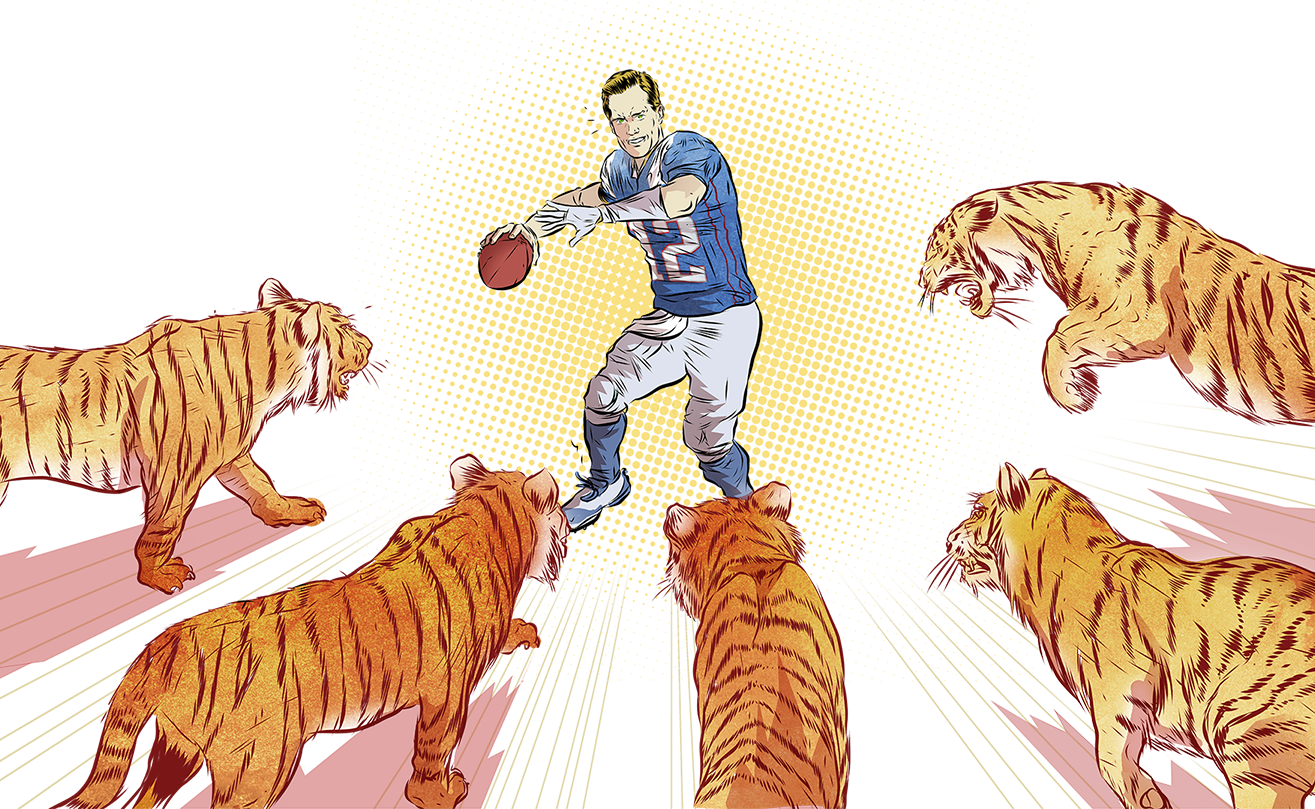 Bengals defense surrounding the Patriots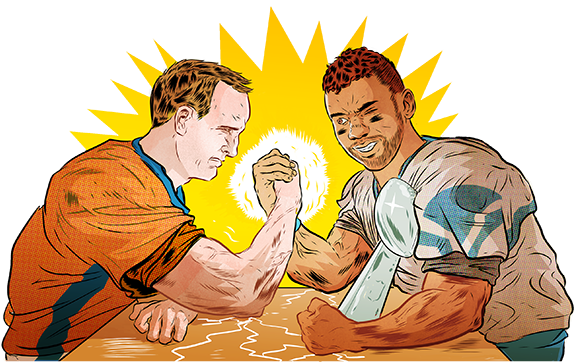 Manning vs. Wilson, the taste of a rematch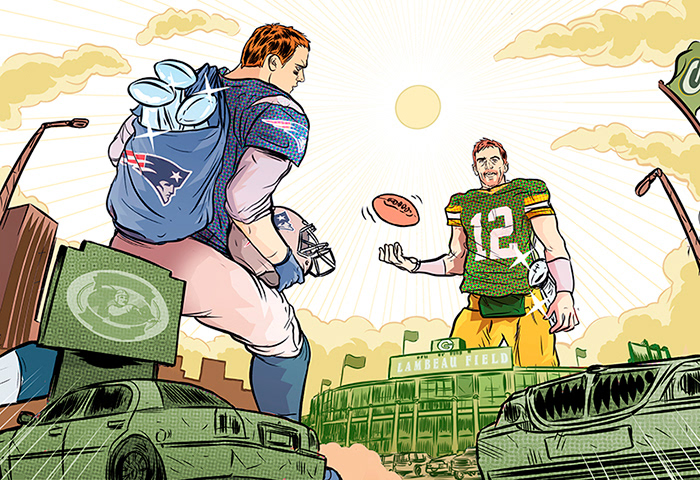 Brady vs. Rodgers, clash of giants at Lambeau Field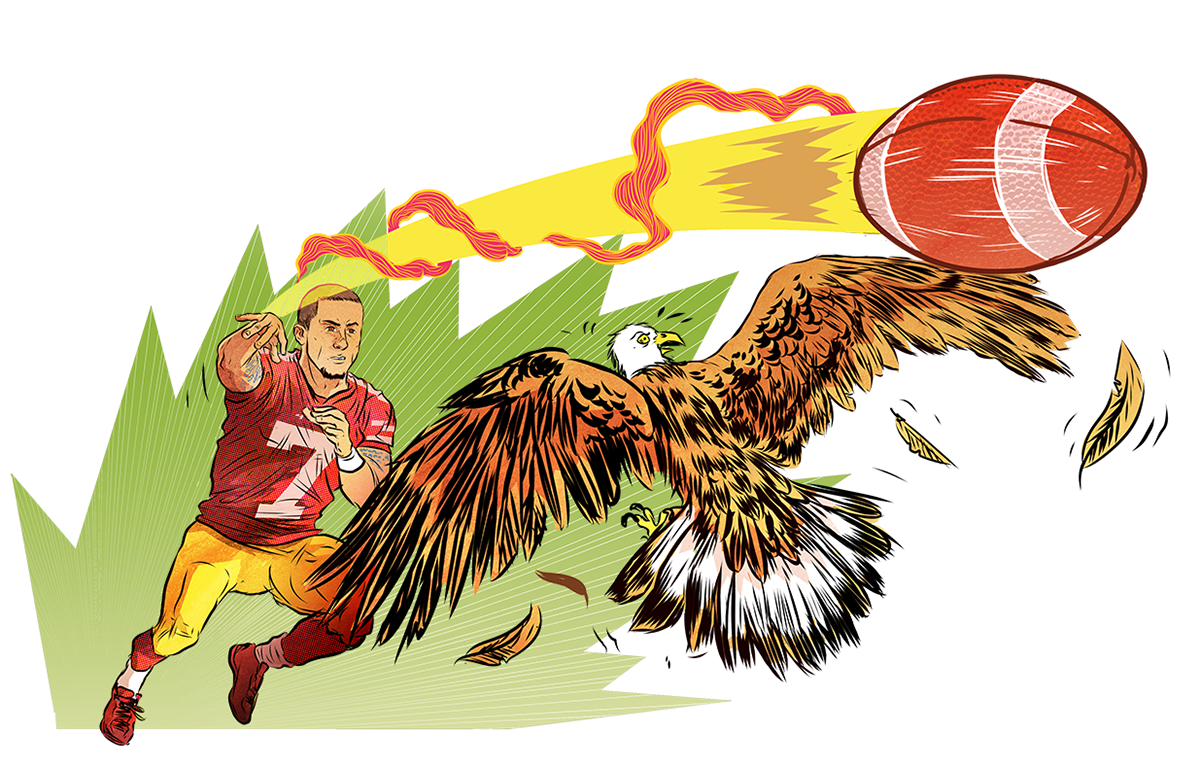 Kaepernick facing the Eagles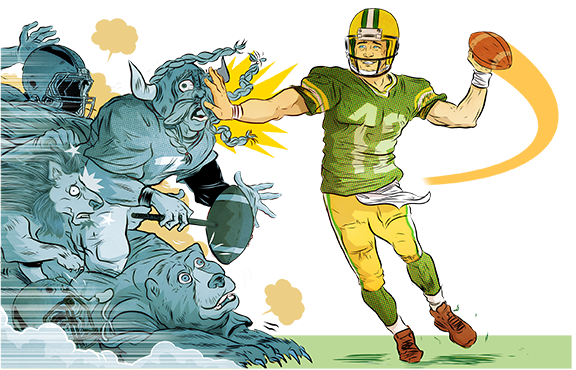 Aaron Rodgers and his streak of victories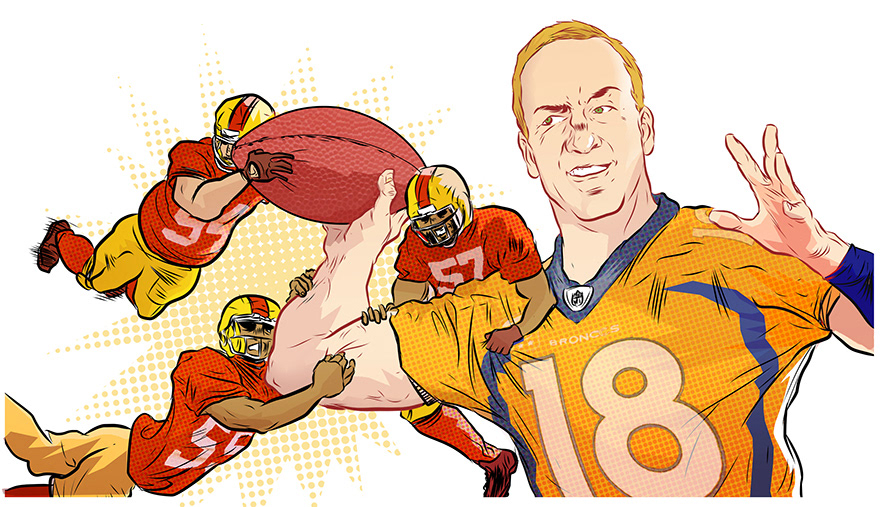 Can the 49ers stop Manning?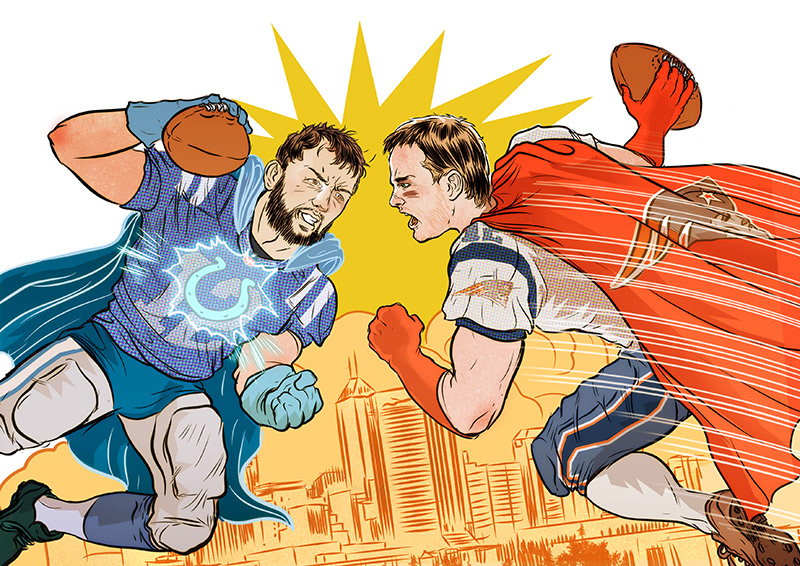 Clash of Superheroes in Indianapolis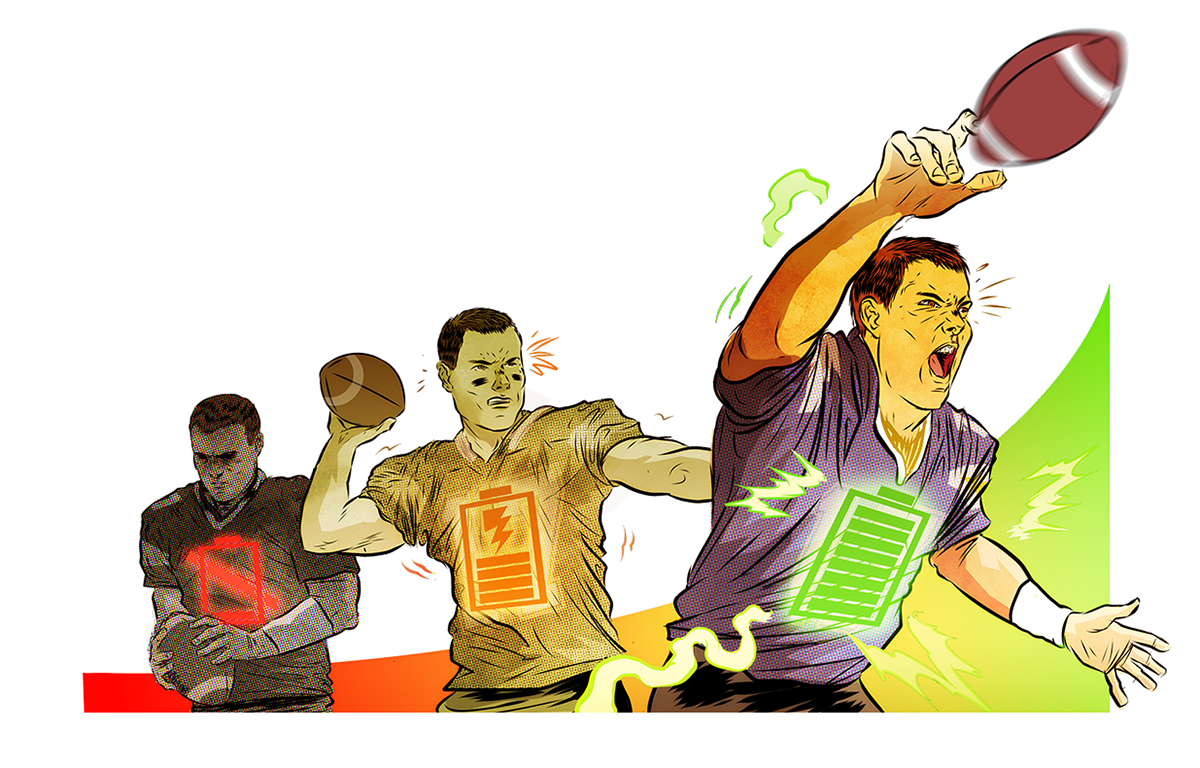 Phillip Rivers "charging" his batteries
Injured Rogers facing the pressure at Seahawks. A game to remember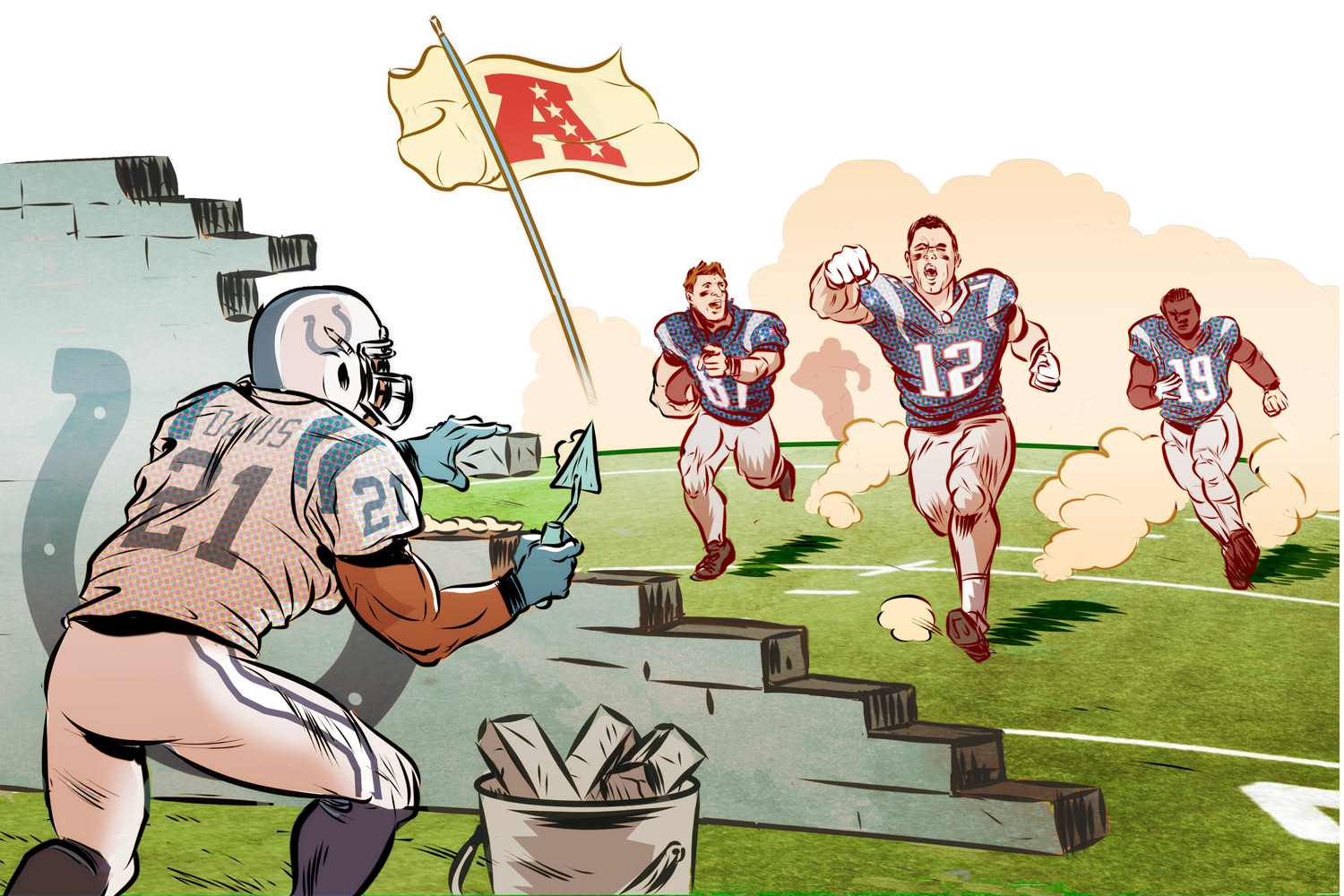 Colts building a wall against Patriots offense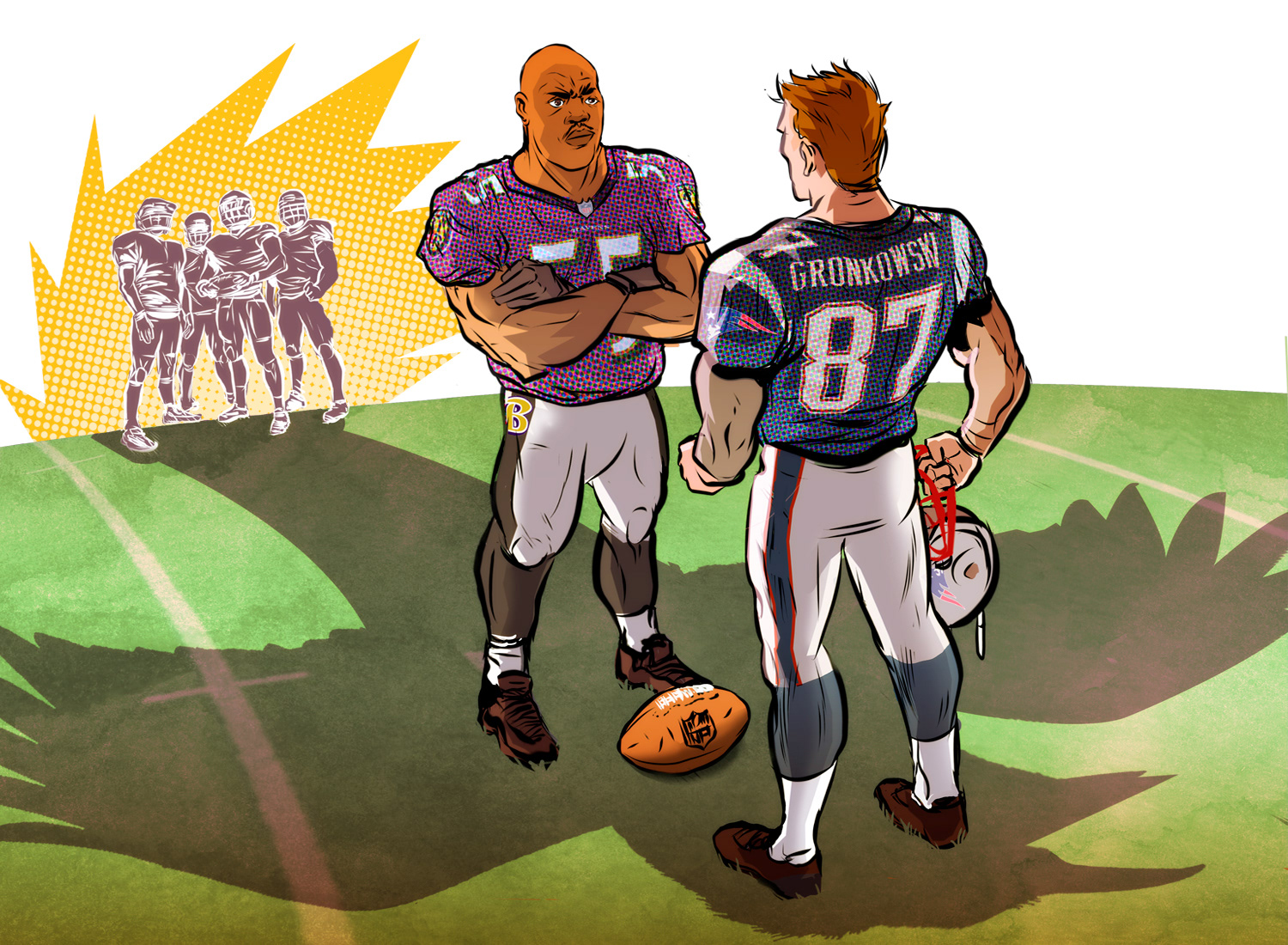 Pats vs. Ravens, a classic rivalry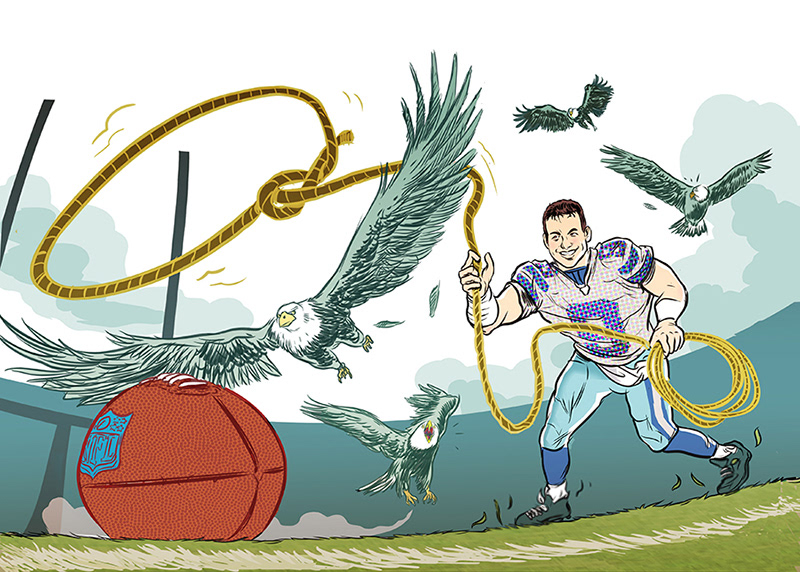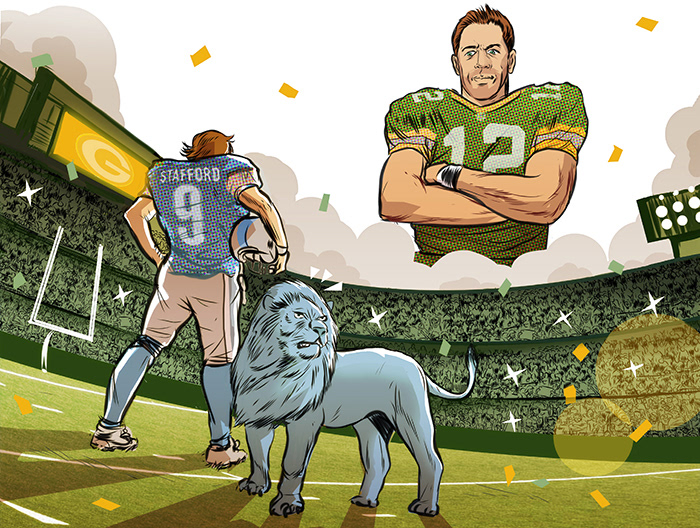 The Lions under Green Bay pressure
Other "action" Portraits and spot illustrations
Featuring some of the most iconic players and moments : "Megatron" Johnson, Gronkowski, "Beast Mode" Lynch, the impossible catch of Beckham Jr....so much fun drawing this guys.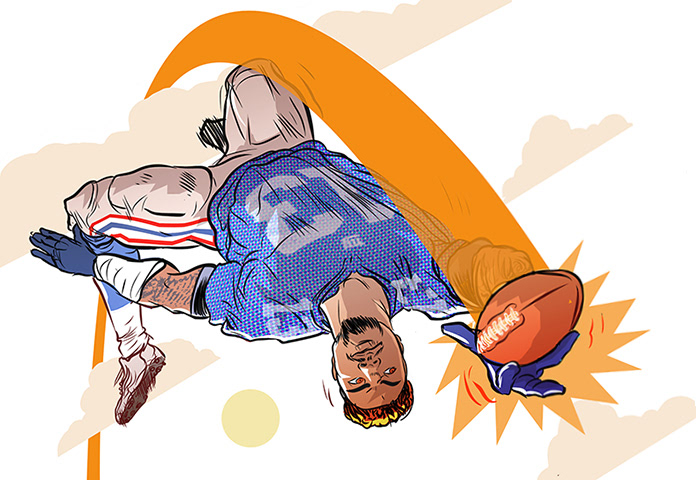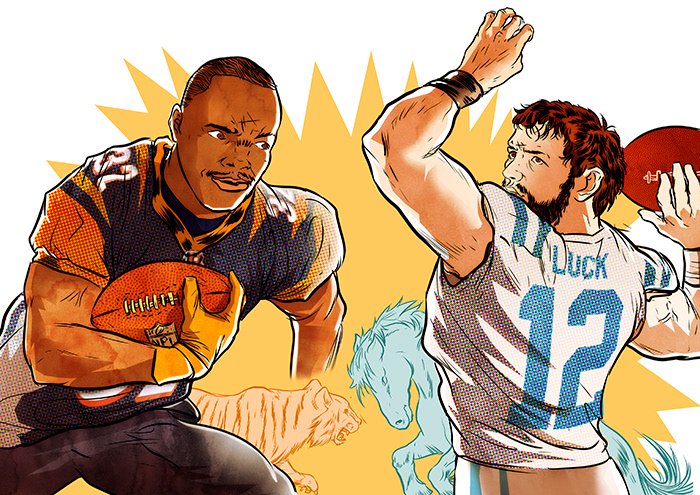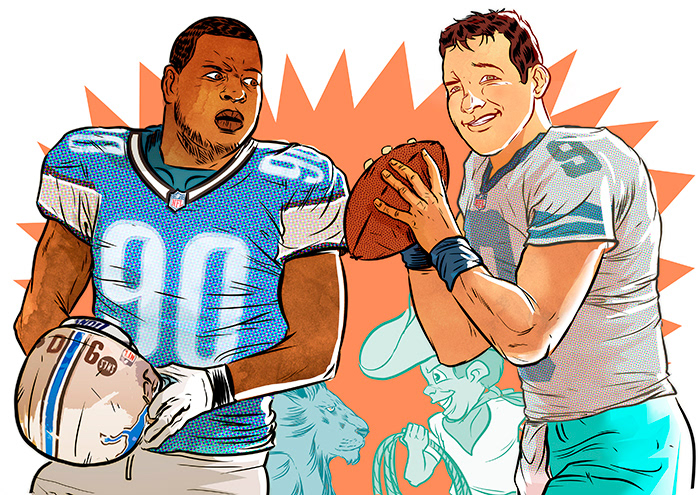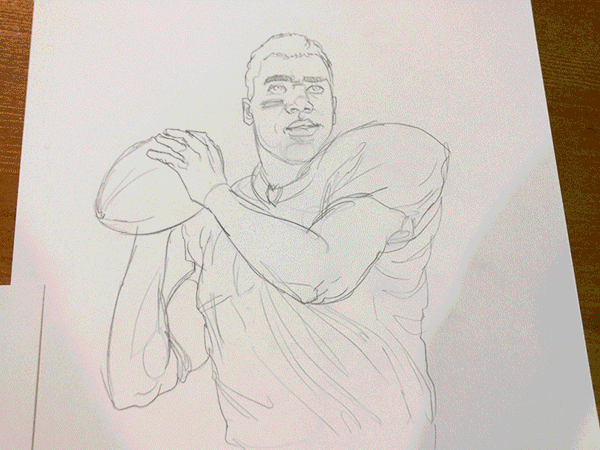 Links to final infographic pages:
http://espn.go.com/nfl/story/_/id/12192632/the-names-numbers-need-know-super-bowl-xlix-seattle-seahawks-new-england-patriots-espn-magazine
http://espn.go.com/nfl/story/_/id/11976105/seattle-seahawks-travel-philly-take-eagles-nfc-showdown-espn-magazine
Comments welcome...thanks for following!