Recent pieces for

Billboard Magazine
Tracklib makes a revolution in affordable sampling libraries for

hip hop. (Here featuring First Choice, an awesome Soul and RnB band from the 70s)
AD by Chris Elsemore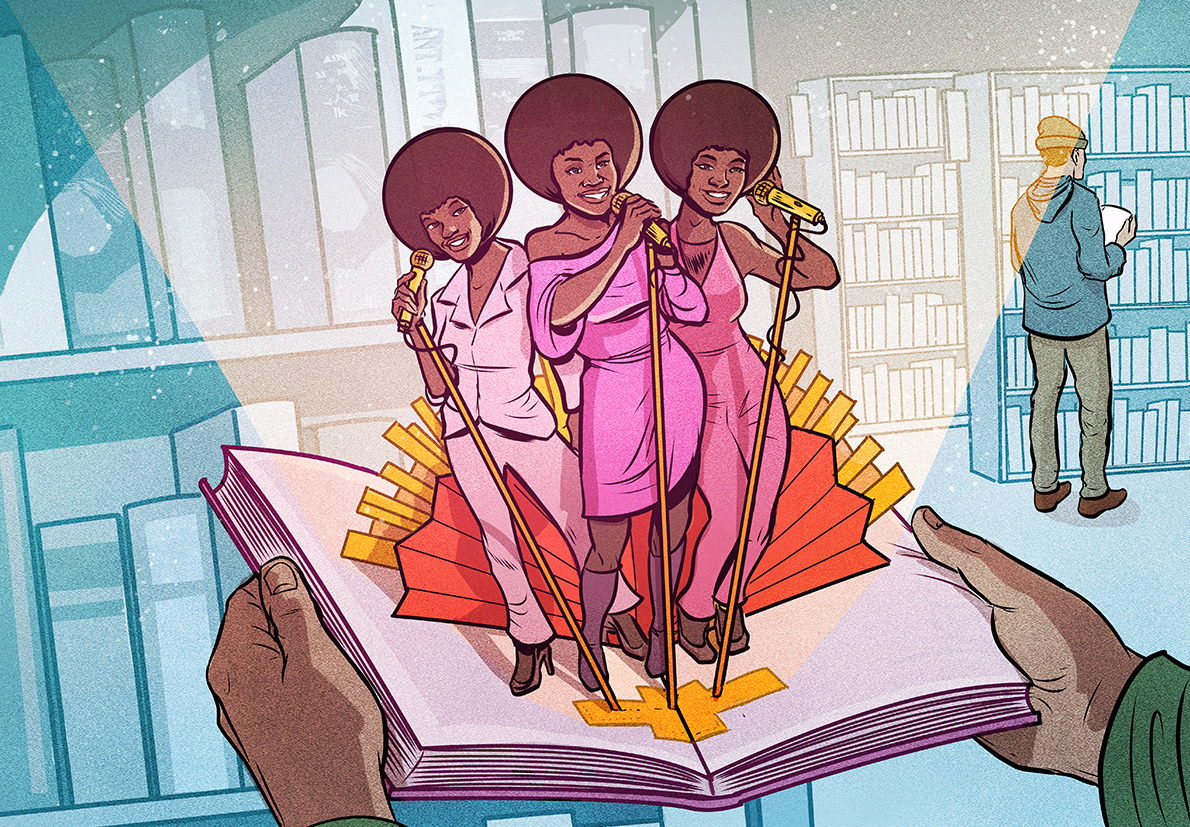 Spotify seducing independent artists

AD by Chris Elsemore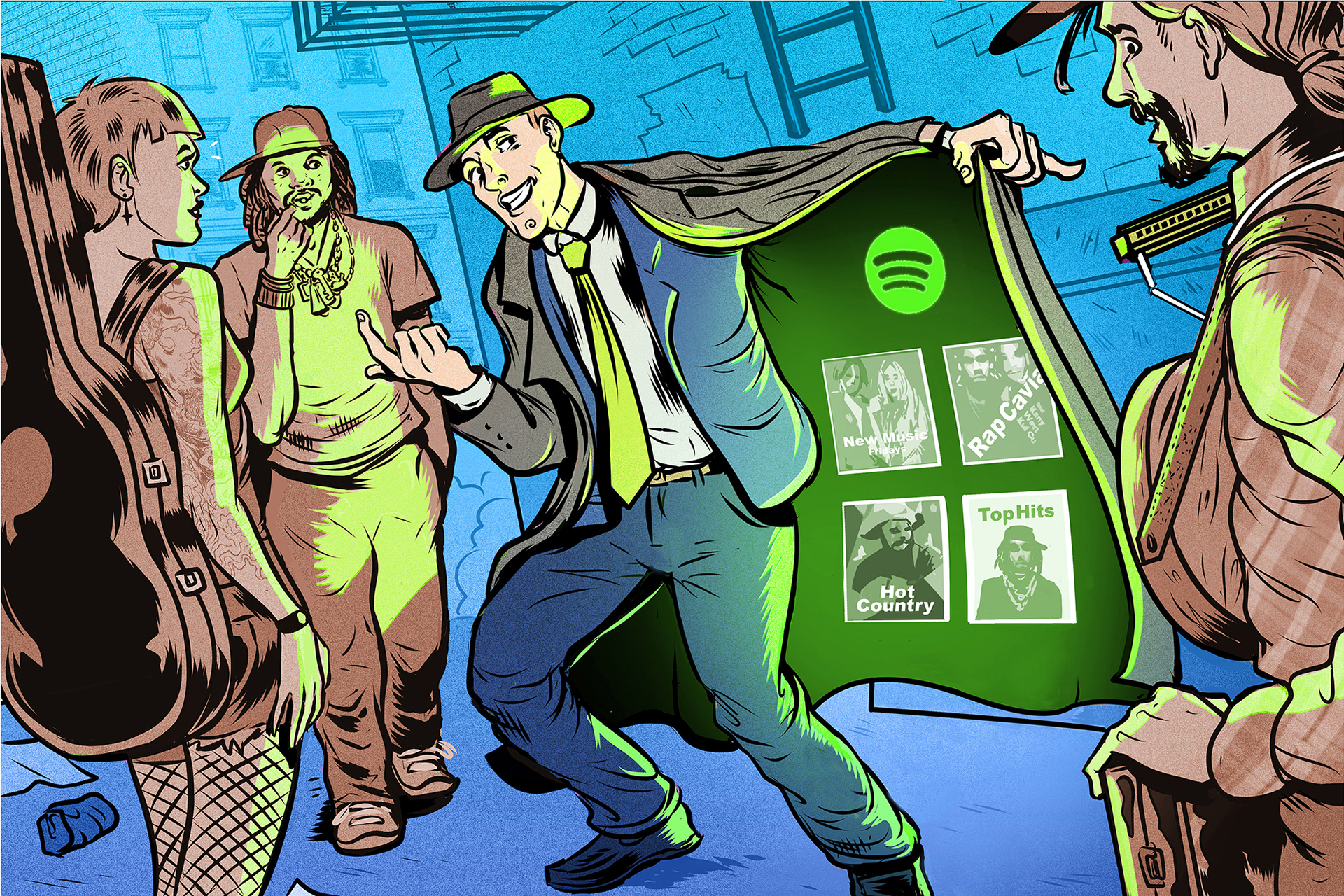 Money madness among labels to sign the next hip-hop "young gun"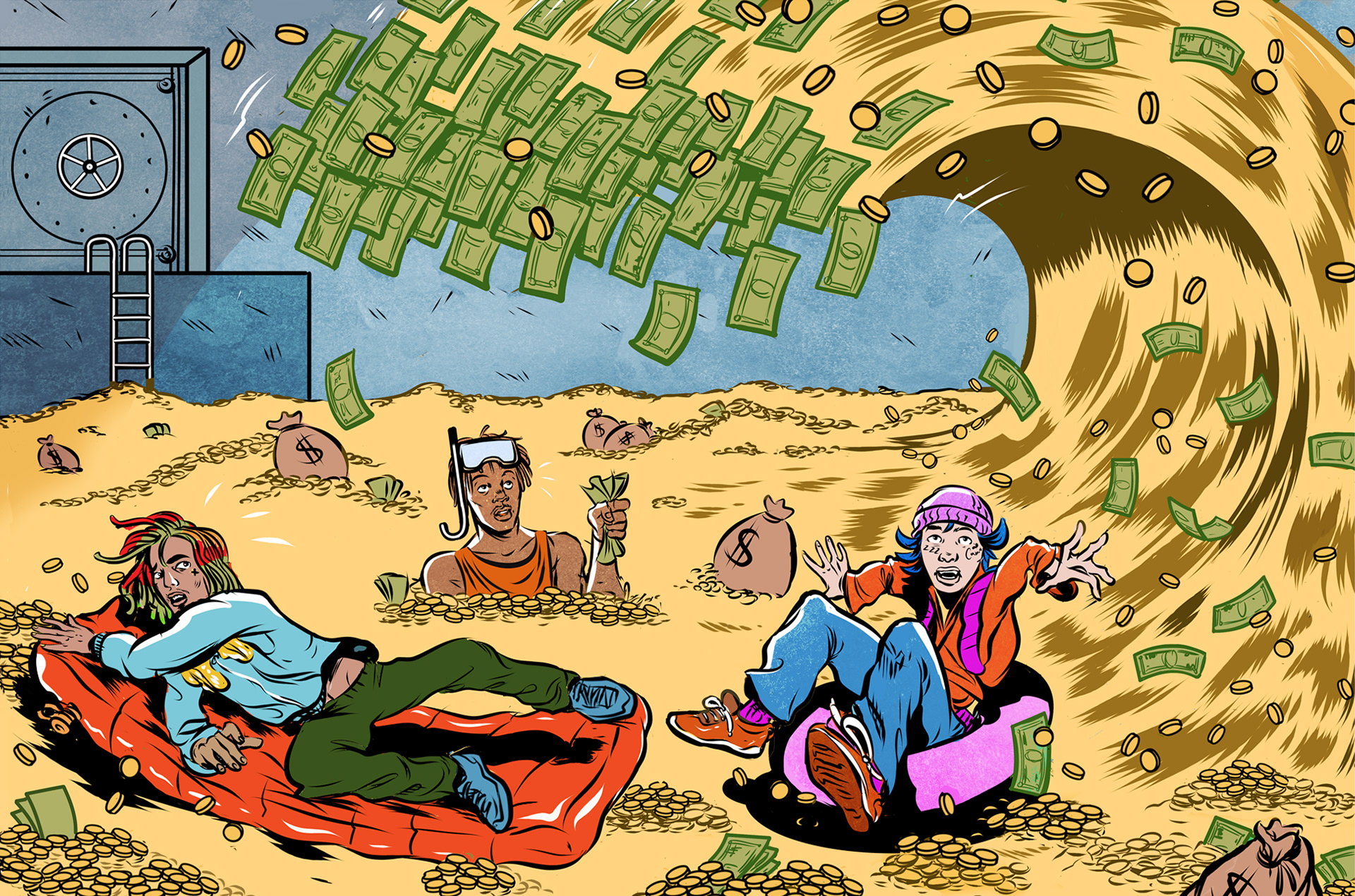 Absence of awarded female producers in the Industry.

AD by Chris Elsemore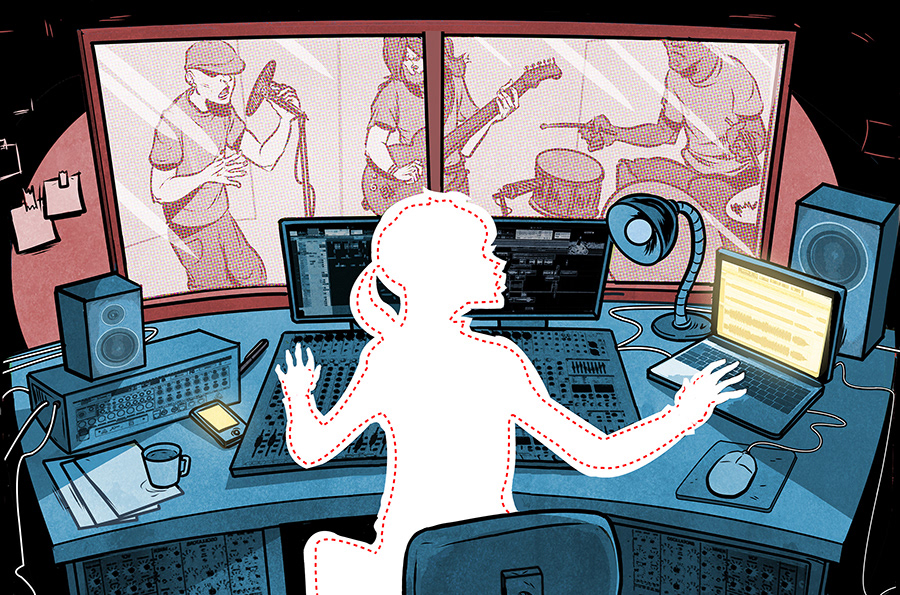 Hip Hop conquers streaming
Illustrated spread about new hip hop trends leading the streaming market beyond the influence of traditional labels.
Art Directed by Chris Elsemore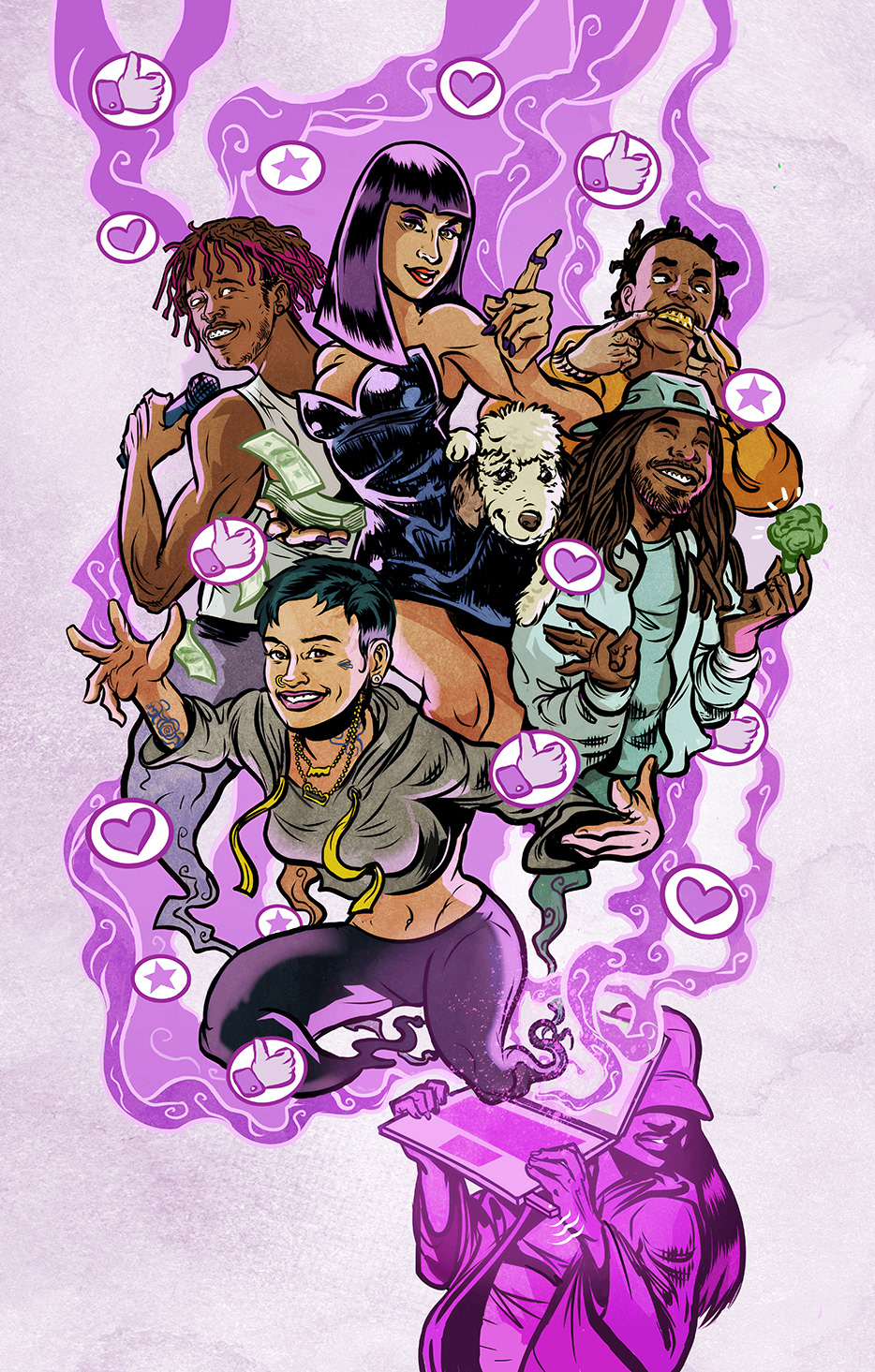 Pencil sketches with composition ideas and inks before cleanup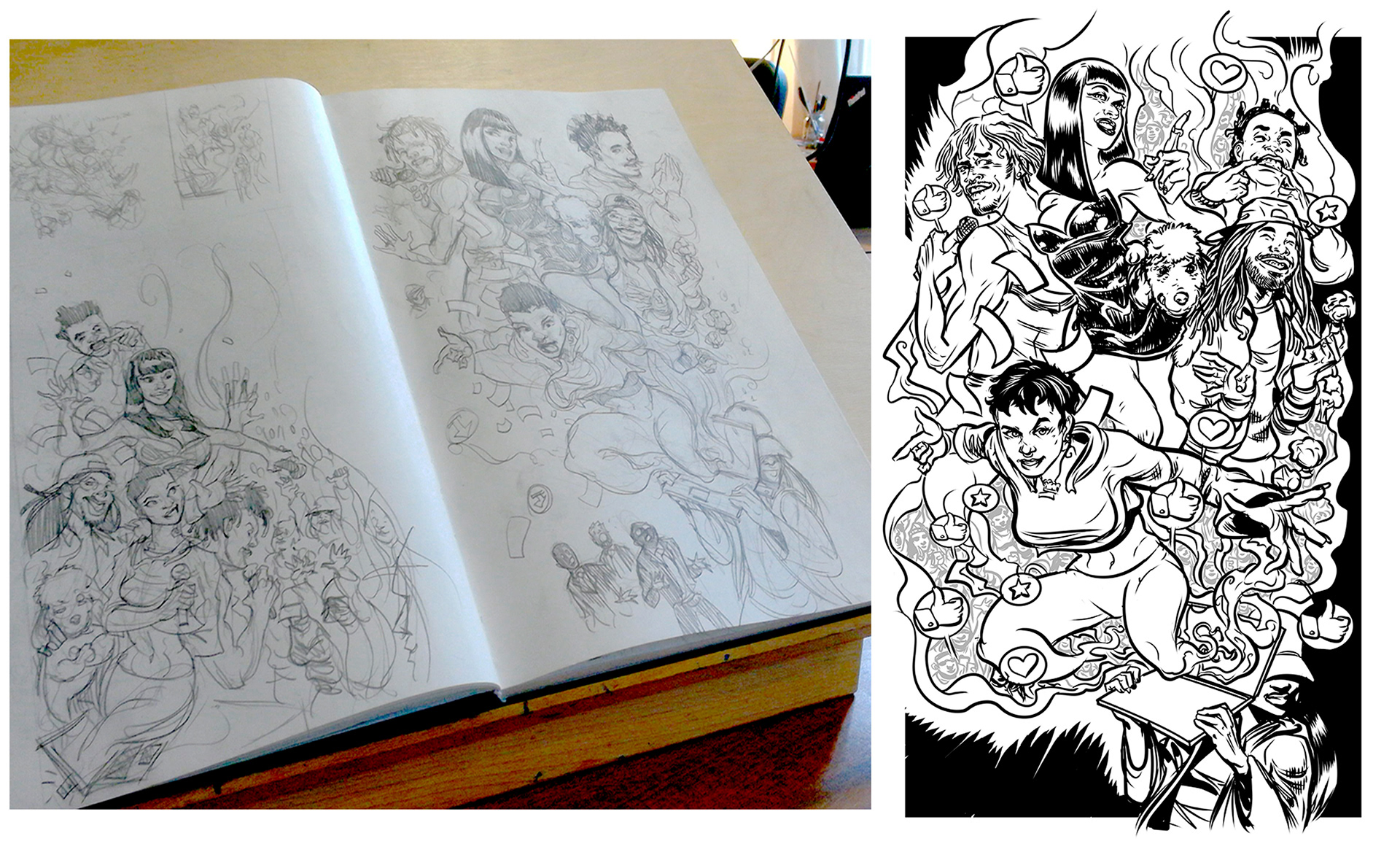 Illustration for Billboard Magazine about Led Zeppelin taken to court for the first seconds of "Stairway to Heaven" (allegedly stolen from Randy California´s "Taurus"). Art Directed by Chris Elsemore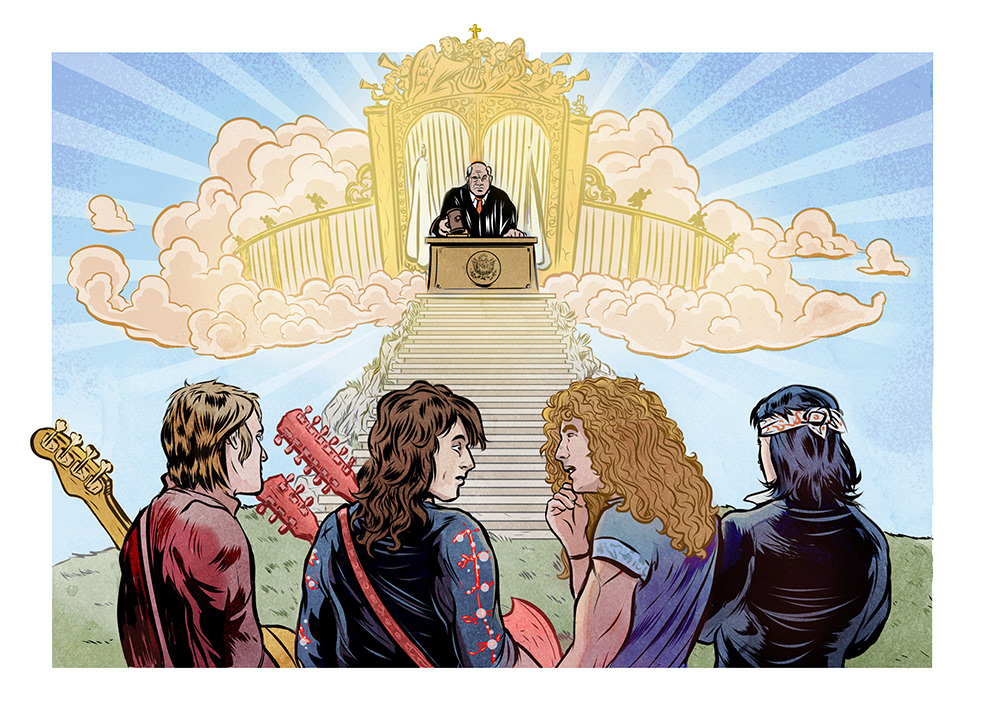 Story about the label change from the popular metal band, formerly tied to Warner Bros, who also announced their new work in a surprise concert on top of the Capitol Records Building. Art Directed by Chris Elsemore.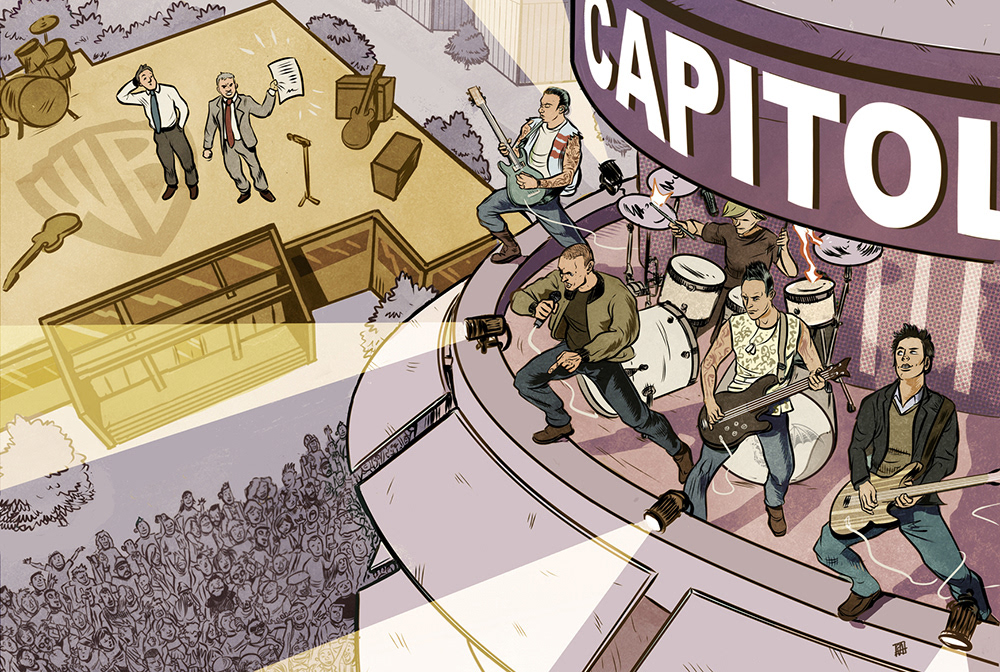 Illustration for Billboard Magazine about Pitch Perfect 2 premiere and the delay in its soundtrack release. Art Directed by Chris Elsemore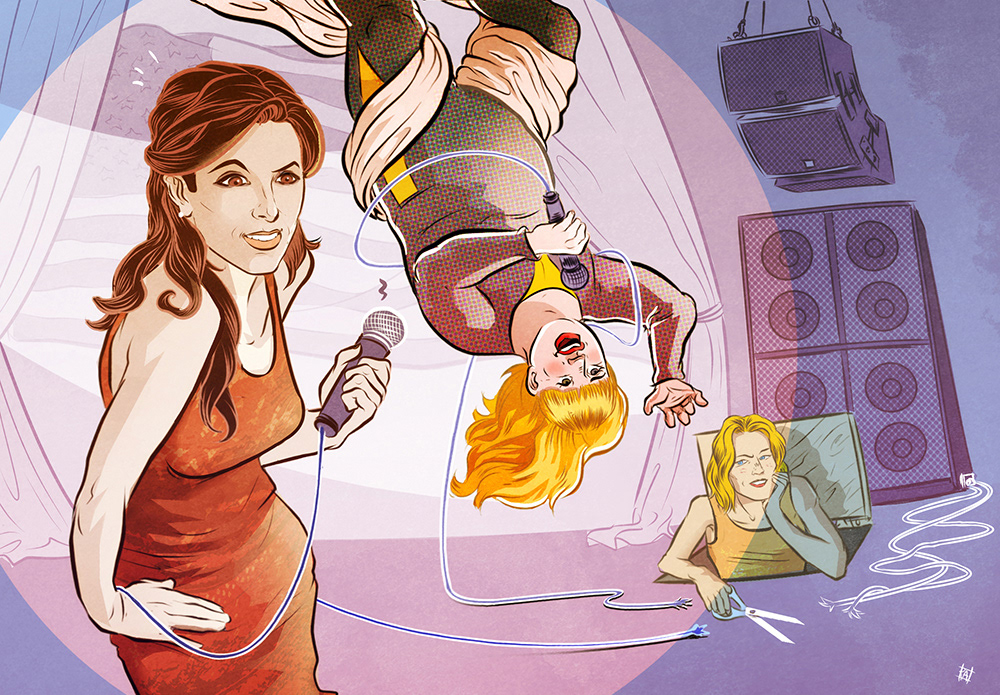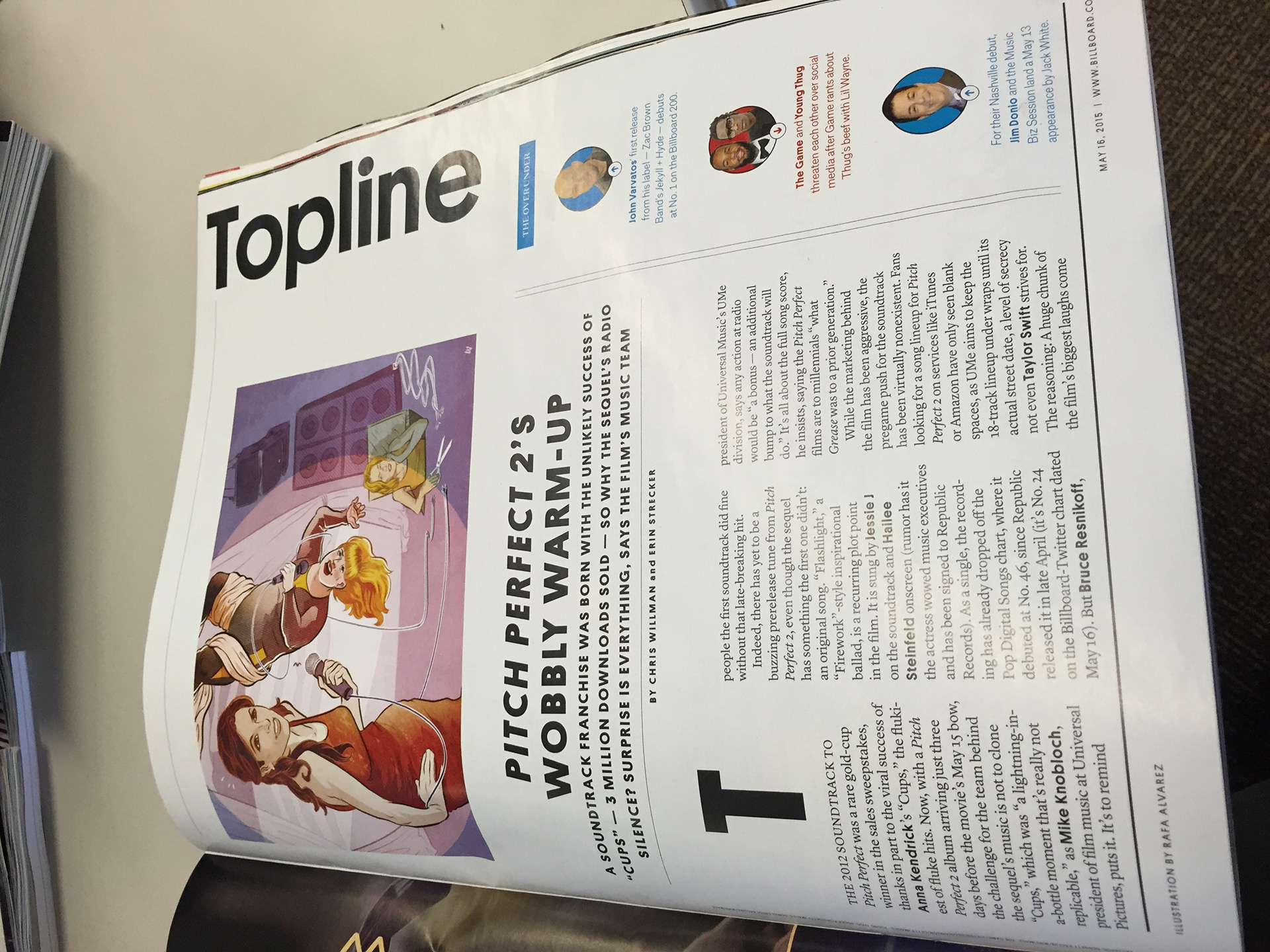 Pre-Show routines from stars Becky G and J Balvin
Mini illustrations for this interview to the teenager star Becky G and his tour buddy J Balvin. Art Directed by Chris Elsemore